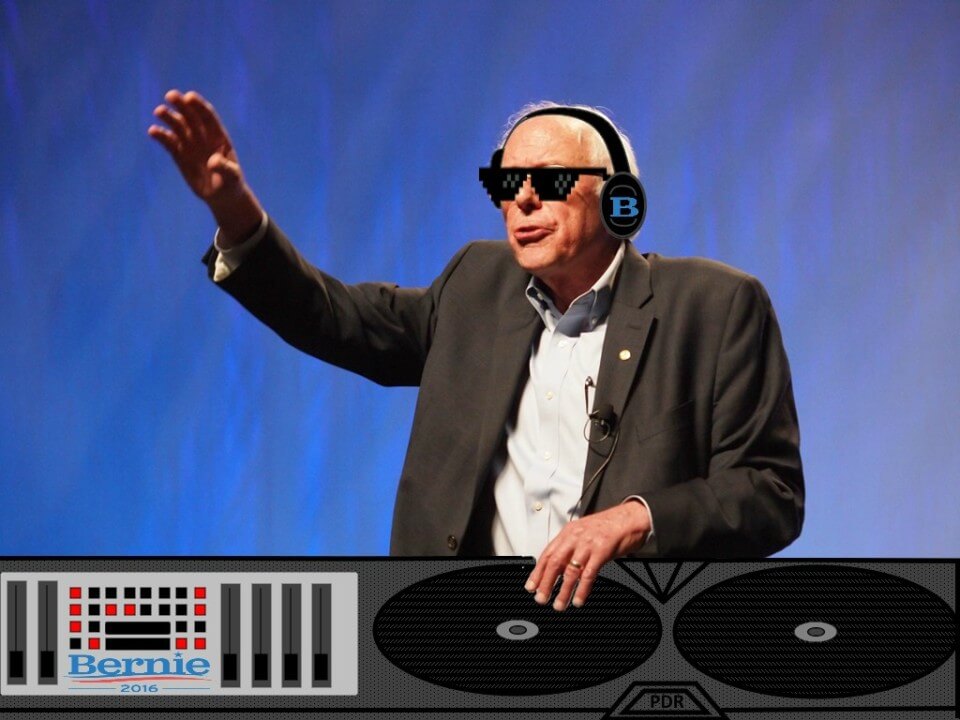 Bernie Sanders beat Hillary Clinton by 13.5 percent last night. That's just about the best thing we could have hoped for. He's going to keep Clinton focused on him through the spring, without actually winning the nomination himself. Let me expand upon that.
A week ago at 538, Nate Silver analyzed what it would take for Sanders to get to a majority of pledged delegates. Based on demographics, previous voting patterns of those demographics, and Sanders's current pledge deficit, here are the margins Silver predicted Sanders would need to get to a majority of pledged delegates by the end: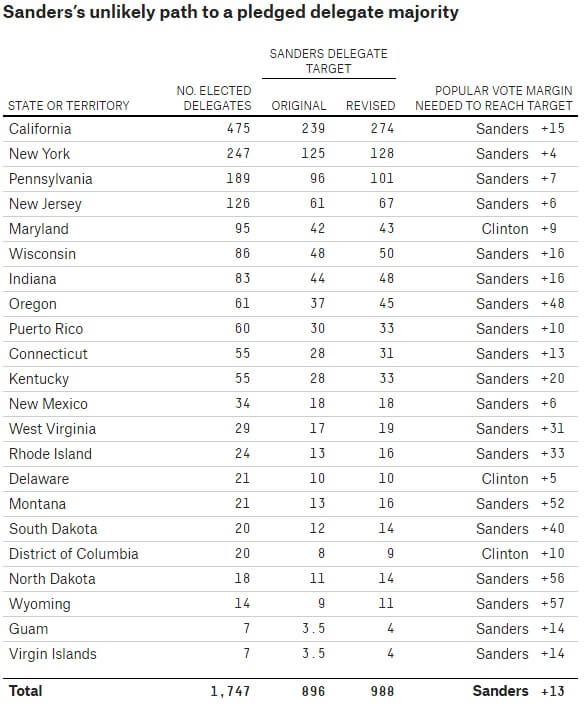 Over in the Wisconsin Open Thread, I stated that Sanders needed to win by more than 15 percent for anything to have shifted in that race. Upon re-reading, I got that wrong: Sanders needed to win by more than 15 percent to be on track to reach a majority of pledged delegates by the end. Sanders winning this big might signal a shift in the Democratic race, but not enough of one to get Sanders to the majority. He's now got "momentum," but every race where he misses the delegate targets above means he'll have to do even better in the few remaining states to make up the gap.
These results mean that Sanders is likely to win many states through the rest of the primary cycle. Clinton's going to be forced to do more debates, campaign in every state, and will still lose many contests. She'll finish the primary process after several months of losing more contests than she wins, and clinging to a tiny majority of pledged delegates.
The Democrat's best chance of winning in November is arguably by nominating Sanders, who has a much higher favorability rating than Clinton. Their next-best chance is to consolidate around Clinton and have her pivot to running against the Republicans while we're still fighting out our primary. What they're stuck with now is watching a tired, coughing Clinton go negative on Bernie, while Sanders's rabid supporters continue to discover and highlight Clinton's many glaring negatives. And there's a small chance Bernie might actually get the majority of pledged delegates, and force Clinton's superdelegates hand the nomination to her over "the will of the people." My response to that?