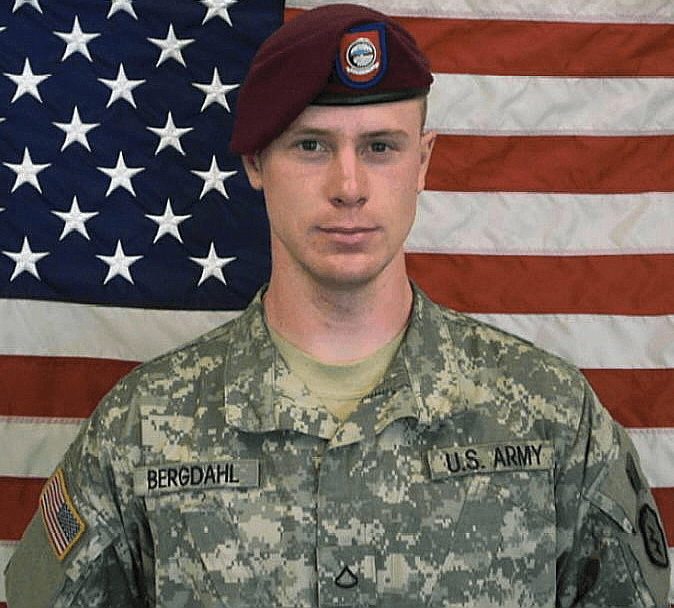 The second season of Serial — the NPR podcast that investigated the murder of Hae Min Lee last year and turned its attention to the circumstances following Sgt. Bowe Bergdahl's abandonment of his post in rural Afghanistan — ended last week.
And while this season may have lacked the suspense and mystery of the first, it made up for it through some impressive reporting regarding a matter of genuine public interest. We'll undoubtedly learn more through Bergdahl's court-martial this summer, but Serial's investigation makes a strong case for the following:
Bergdahl was poorly suited to service in the US Army, a fact that should have been apparent to none more than Bergdahl himself. Besides being distrustful of authority, aloof, and prideful, Bergdahl had been kicked out of Coast Guard training years earlier, apparently after intentionally injuring himself during a panic attack. This doesn't make him a bad guy — and his desire to try again is actually rather commendable in a naive sort of way — but it likely made him an unsuitable soldier. Some of his close friends saw that and tried to warn him off.
Even under the most generous interpretation of events — i.e., that he intended to showcase his commanders' disregard for their soldiers' safety by exposing security weaknesses — Bergdhal's decision to leave his post was extraordinarily reckless and stupid.
There is, however, very little evidence to suggest that Bergdahl intended to harm his comrades, let alone that he is the "dirty rotten traitor" Donald Trump describes at nearly every rally. The SERE team that debriefed Bergdahl after his release has spoken highly of his conduct while caged by the Taliban and maintains that he's been extremely helpful since.
While there's little evidence to support the oft-stated claim that anyone was killed as a direct consequence of Bergdahl's disappearance, several soldiers were seriously injured while searching for him. Moreover, Bergdahl is almost certainly indirectly responsible for a number of casualties — including fatalities — due to how resources and units were re-deployed in the effort to find him.
The Obama Administration utterly botched how to play the prisoner exchange, failed to vet whether Bergdahl's parents were ready for prime time (they were a disaster), and ignored the mountains of evidence that Bergdahl was held in contempt by many of his former comrades. Susan Rice deserves particular scorn for doubling-down on these problems on subsequent Sunday talk shows.(Sound familiar? Yeah, I thought so, too.)
Bergdahl was severely punished for his decision to walk off that night in 2009; five years in a Taliban cage isn't anything I'd wish on anyone. The question of whether — and to what degree — he should be held accountable for his actions is quite another matter. Serial has done a commendable job in bringing light to the case for the public; let's hope the court-martial does an equally good investigation and applies the law with the justice that both Bergdahl and his comrades deserve.