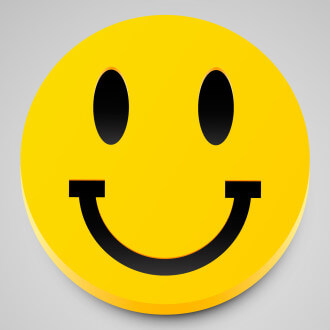 Want to be happier? Simple: If you're smart, dump some of your friends and move somewhere else. From Wonkblog in the Washington Post:
Hell might actually be other people — at least if you're really smart. That's the implication of fascinating new research published last month in the British Journal of Psychology. Evolutionary psychologists Satoshi Kanazawa of the London School of Economics and Norman Li of Singapore Management University dig in to the question of what makes a life well-lived …

Kanazawa and Li theorize that the hunter-gatherer lifestyles [on the savanna] of our ancient ancestors form the foundation for what make us happy now. "Situations and circumstances that would have increased our ancestors' life satisfaction in the ancestral environment may still increase our life satisfaction today," they write.
Meaning what? First, move somewhere lonelier:
[T]hey find that people who live in more densely populated areas tend to report less satisfaction with their life overall. "The higher the population density of the immediate environment, the less happy" the survey respondents said they were. Second, they find that the more social interactions with close friends a person has, the greater their self-reported happiness.
Unless you're smart:
"The effect of population density on life satisfaction was therefore more than twice as large for low-IQ individuals than for high-IQ individuals," they found. And "more intelligent individuals were actually less satisfied with life if they socialized with their friends more frequently."

Let me repeat that last one: When smart people spend more time with their friends, it makes them less happy.
I have a hard time accepting this. Because, hey, I'm smart. And I like spending time with my friends. I guess it makes sense that our hunter-gatherer ancestors lived in small communities, and that these instincts remain, somewhere, in our brain-behavior centers. But why then do smart people not react the same way? They have a theory:
If you're smarter and more able to adapt to things, you may have an easier time reconciling your evolutionary predispositions with the modern world. So living in a high-population area may have a smaller effect on your overall well-being — that's what Kanazawa and Li found in their survey analysis. Similarly, smarter people may be better-equipped to jettison that whole hunter-gatherer social network — especially if they're pursuing some loftier ambition.