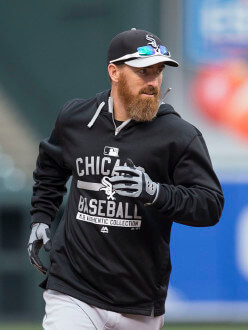 In addition to being a politics geek, I'm a sports nut. I love most professional sports, and I'm fortunate to have a freelance gig working on NFL radio broadcasts each fall. I love sports news and talk, so I've been the kind of guy who gets home, turns on ESPN, and watches Pardon the Interruption, followed by an hour or an hour-and-a-half of SportsCenter before getting onto political news.
Not so much anymore. ESPN has taken a hard turn leftward in recent years, to the point that it is just as unwatchable and biased as the mainstream news networks. Sports legends like Curt Schilling and Mike Ditka have been demoted after criticizing President Obama (who watches the network religiously). The network has promoted the Black Lives Matter movement and, last week, ESPN hired Spike Lee to do a film about racial unrest on the campus of the University of Missouri. While I still love watching live sporting events, I am less and less knowledgeable about sports news than I once was.
The other day, Cam Edwards, on his daily show [NB: The show I happen to produce, Cam and Company] mentioned an amazing story about Chicago White Sox first baseman Adam LaRoche that I had not heard before. The kind of sports story that I definitely would have heard before.
Let's start the story in the middle, with a tweet Adam LaRoche posted on March 15th:
Thank u Lord for the game of baseball and for giving me way more than I ever deserved!#FamilyFirst

— Adam LaRoche (@e3laroche) March 15, 2016
#FamilyFirst being an understatement.
Chicago White Sox first baseman Adam LaRoche said he planned to retire and walk away from a $13 million salary after being told by the team president to cut down the time his son spent in the clubhouse.

Team president Kenny Williams confirmed Wednesday that he twice asked LaRoche in the last week to "dial it back" with 14-year-old son, Drake.

LaRoche abruptly said Tuesday at spring training that he planned to leave the game. White Sox general manager Rick Hahn said at the time it was a "personal decision" and that LaRoche was asked to reconsider.

Williams said LaRoche's son was a "quality young kid" and wasn't a distraction. But Williams indicated he didn't want anything to deter the team's focus.
Ponder that for a second. Adam LaRoche walked away — walked away — from $13 million dollars, just in order to ensure that he spent more time with his son than on a baseball diamond, away from his home half the year. Not being a father myself, it's hard for me to relate, but I don't know if I could walk away like he did. It says a lot about LaRoche as a man, and more importantly, as a father.
This is also an important story, because fathers today get a pretty bad rap. If pop culture is a reflection of the times in which we live, television fathers have gone from strong dads like Ward Cleaver and Ben Cartwright, to ridiculous buffoons like Al Bundy and Peter Griffin. The nuclear family is seen as less and less important by more and more people every day. America is seeing staggering rates of babies born to unwed mothers:
The black community's 72 percent rate eclipses that of most other groups: 17 percent of Asians, 29 percent of whites, 53 percent of Hispanics and 66 percent of Native Americans were born to unwed mothers in 2008, the most recent year for which government figures are available. The rate for the overall U.S. population was 41 percent.
With an overall rate of 41 percent, it's apparent that fatherhood is not cherished as the institution it once was. Now, I am not naive enough to think that we're going to go back to the time of Leave it to Beaver and fathers taking sons to baseball games in three-piece suits. I'm also not saying there aren't tons of quality fathers out there. Adam LaRoche is a reminder, however, that many more boys need to be taught how to be much better men, and amazing fathers. LaRoche is of course an extreme example, but a shining one, nonetheless.
Sports are filled with plenty of bad actors, terrible stories, and fallen role models, from Ray Lewis, to Floyd Mayweather, to Lance Armstrong, to Hope Solo. People like Adam LaRoche are needles –calm down, Lance Armstrong, not those kind of needles — in the sports haystack, that both the sports and non-sports worlds could use a lot more of.