We saw a lot of candidates drop out since the last Ricochet poll. Now we're down to just a handful and the members are coalescing around Cruz and Rubio. Cruz has a slight lead over Rubio for the first-choice pick.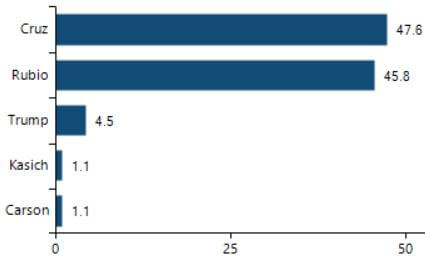 Looking back over the last few months, you can see Cruz trending up and now it looks like Rubio's support is hitting a ceiling.

For second choice, Cruz has a larger lead. This shows that he's stronger with the Ricochetti as Rubio fails to pick up those votes.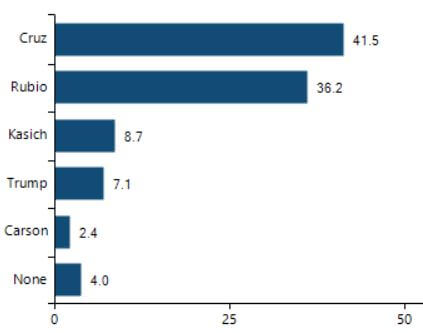 We can look at where those Cruz voters go for their second choice.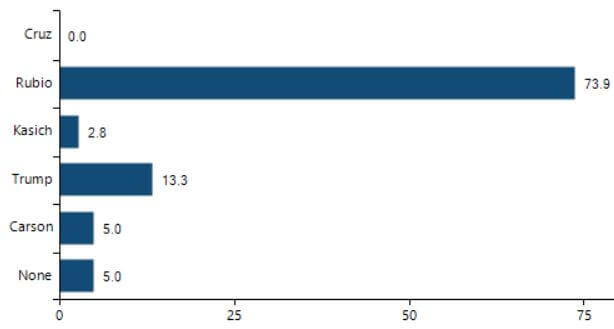 We can also see who Rubio supporters pick as their fallback option.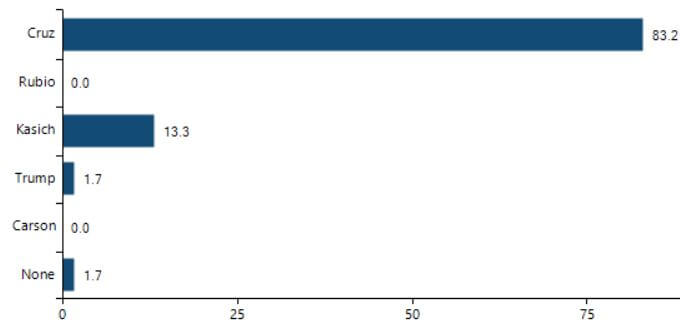 And to show you how different the Ricochet community is from the GOP electorate as a whole, here's a comparison with the RCP average of support for each candidate. Ricochet is clearly Cuban country.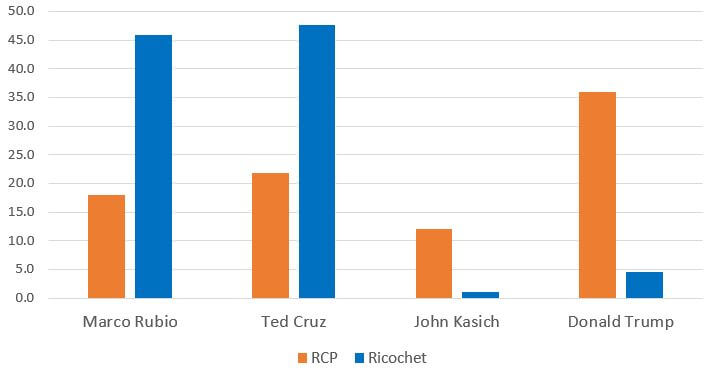 The sample size was 378 which yields a sampling error of +/-5.0%. Thanks to everyone who took the survey.