I would run the next Democratic and Republican debates a bit differently. Instead of having moderator questions, I'd simply show the candidates important economic charts and let them comment on what they see. We'd quickly find out — I hope — who has real deep knowledge on key economic issues and challenges facing America.
Now as it turns out, the Obama White House just released its big annual economic report, which contains a bunch of great charts. Here are a few I plucked out that would make for great debate material, run Pethokoukis-style:
1) The report says, "Productivity growth is critical to the well-being of the American economy, its workers, and its households." Actually, that understates it. But as the chart shows, even though the US has led other advanced countries in labor productivity growth in the 2000s, there's been a steep and persistent decline, according to official measures: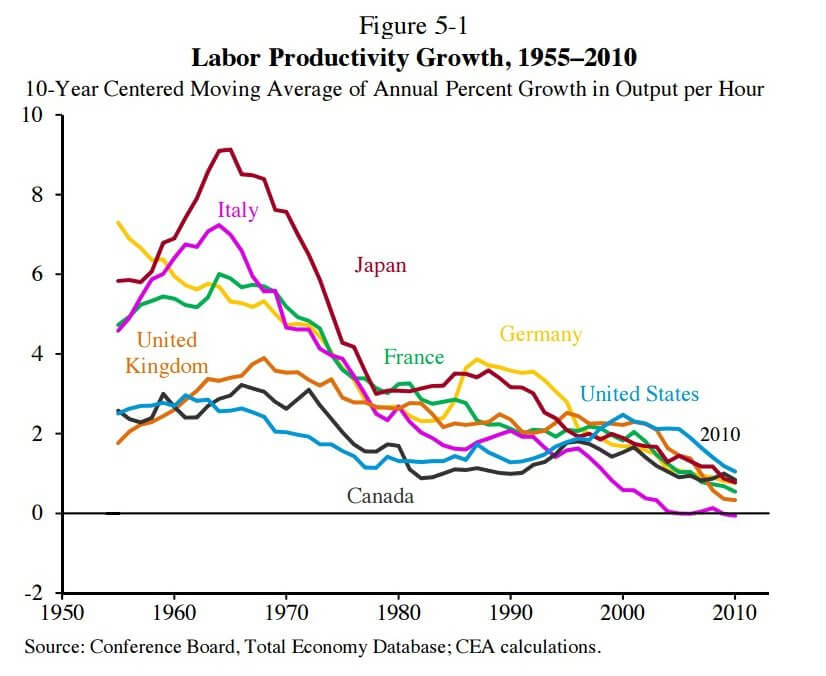 2) Market entry by startups — vital to innovation and productivity growth — has been declining in US for decades, while firm exits have been declining. So overall, business dynamism — the so-called churn or birth and death rates of firms — has been in persistent decline. What's more, this decline has been across all sectors in the 2000s: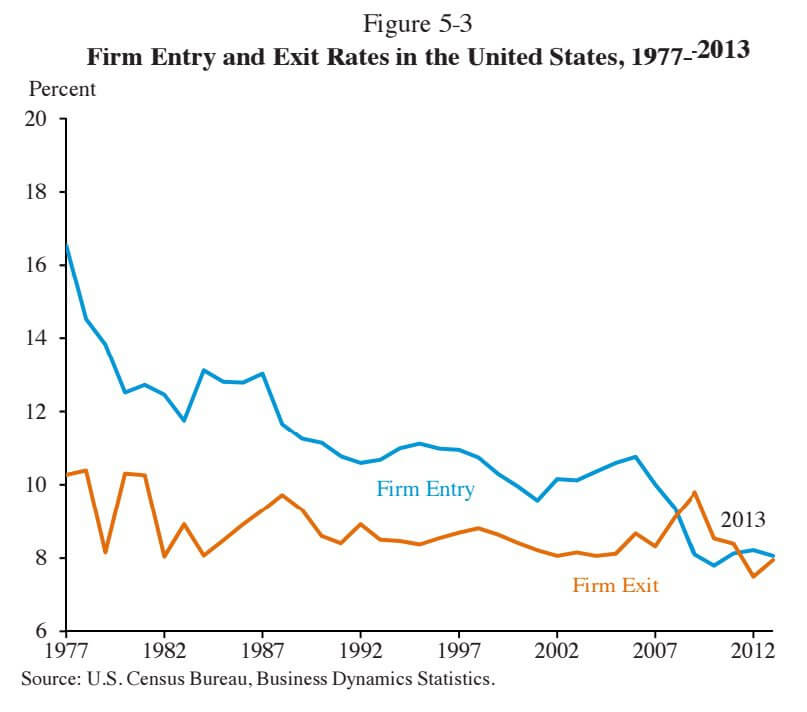 3) The share of the US work force covered by state licensing has grown from less than 5% in the early 1950s to 25% by 2008. The growth is primarily due to the number of occupations that require a license, rather than employment growth within certain heavily licensed fields such as health care and education: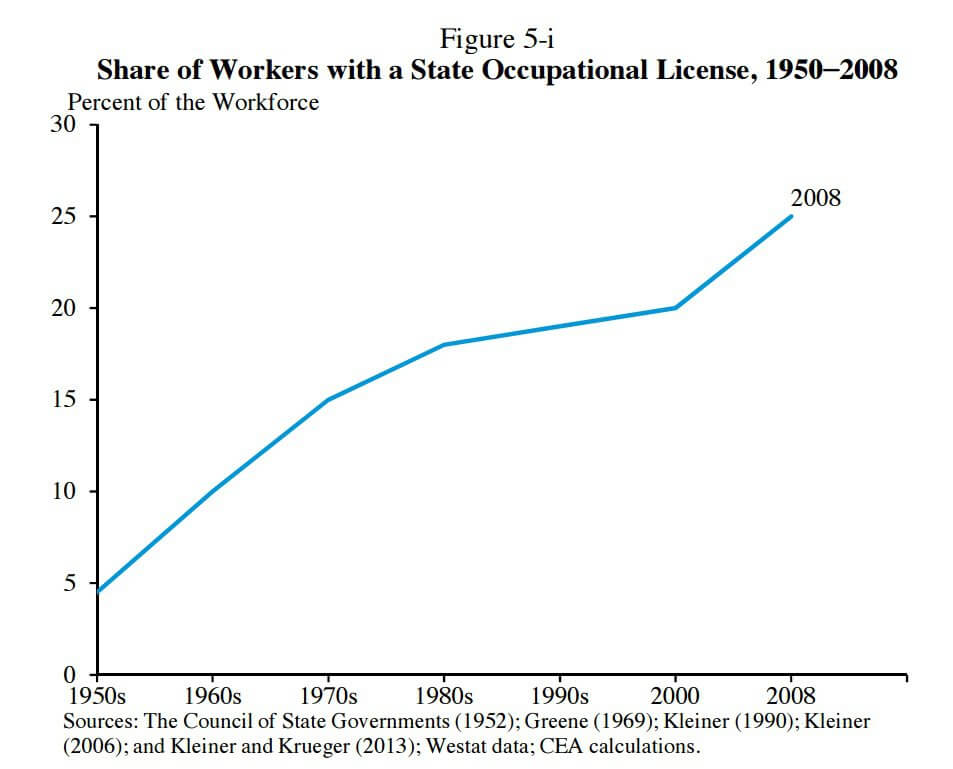 4) While private-sector research and development focuses on turning invention into innovative products and services for the market, government is "the majority supporter of basic research—the so-called 'seed corn' of future innovations and industries that generates the largest spillovers and thus is at risk of being the most underfunded in a private market":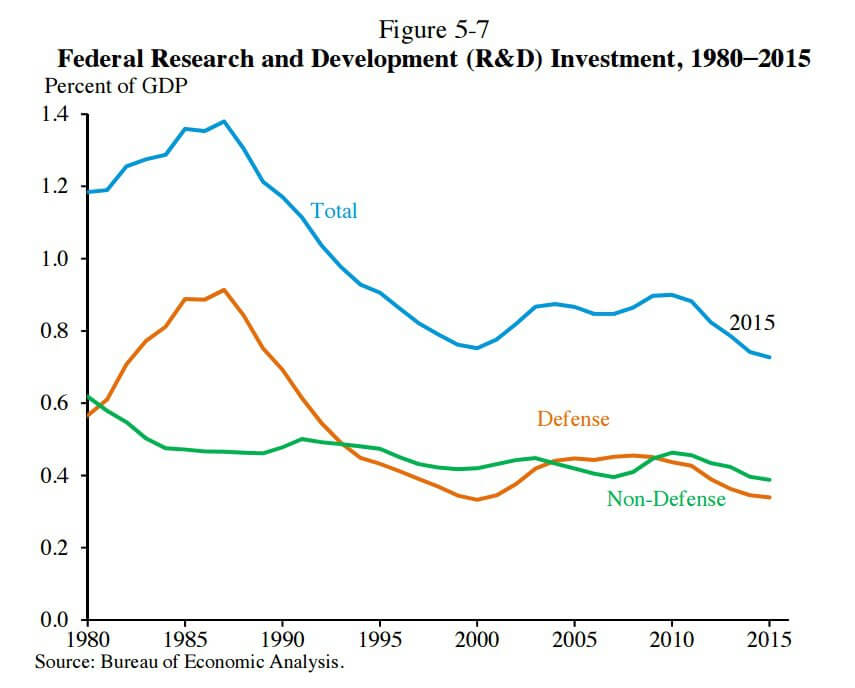 5) Of course, there had to be an income inequality chart. As the report points out, "Until the 1980s, the United States experience was similar to other countries; as recently as 1975, the top 1 percent garnered a similar share of the income in the United States as in other G-7 countries. But since 1987 the share of income going to the top 1 percent in the United States has exceeded every other G-7 country in each year that data are available":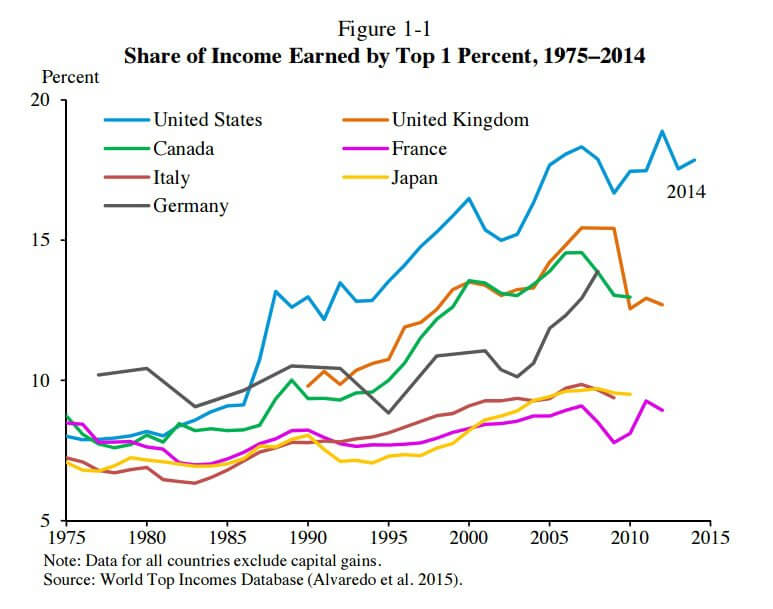 OK, one bonus chart, this one on housing: "[When] excessive and primarily geared toward protecting the interests of current landowners — including their property values — land-use regulations decrease housing affordability and reduce nationwide productivity and growth. The presence of rents in the housing market, moreover, may also restrict labor mobility and exacerbate inequality. One main indication that land-use regulation gives rise to economic rents is that, in the aggregate, real house prices are higher than real construction costs, and this differential has increased since at least the early 1980s":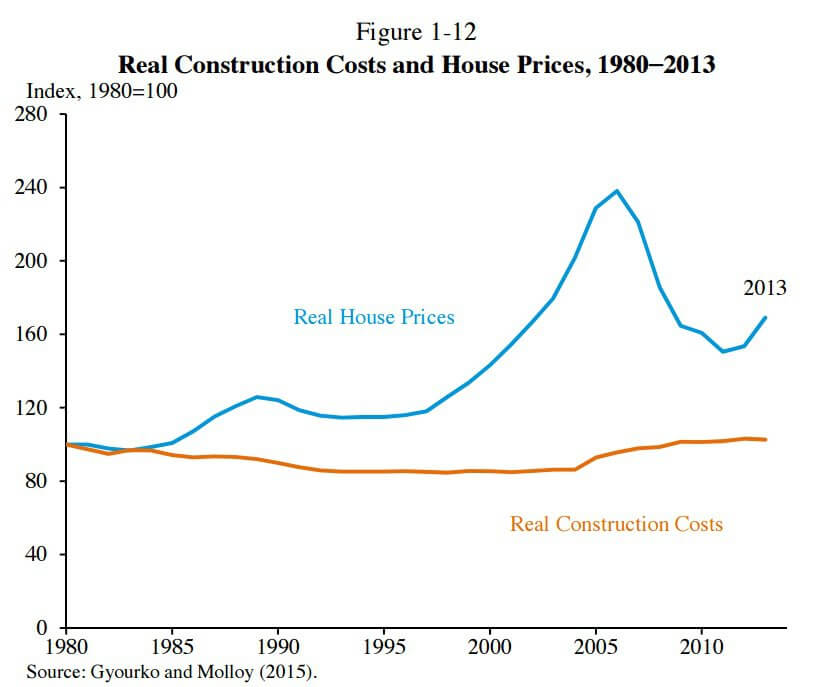 What charts would you like candidates to comment on?