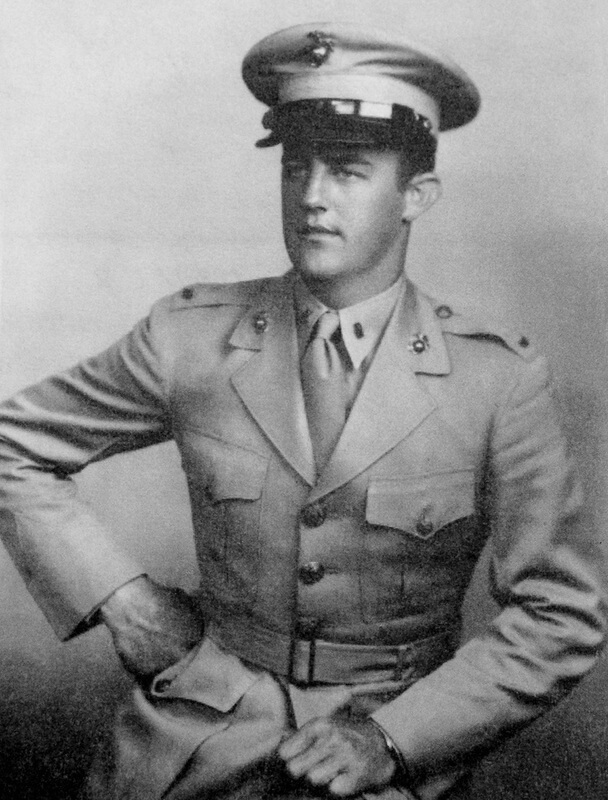 He thought it was a suicide mission. A full frontal attack on Mount Suribachi without supporting fire? He would not order his men up the mountain, but he would lead them. Raising his rifle above his head he climbed out of the foxhole and his men followed.
First Lieutenant John Keith Wells did not make it to the top, but his Marines did two days later. The leader of 3rd Platoon, E Company, 2nd Battalion, 28th Marines died on February 11th in Denver. He was 94.
The citation on his Navy Cross reads thus:
When ordered to attack across open terrain and dislodge the enemy from a series of strongly-defended pillboxes and blockhouses at the base of Mount Suribachi, First Lieutenant Wells placed himself in the forefront of his platoon and, leading his men forward in the face of intense hostile machine-gun, mortar and rifle fire, continuously moved from one flank to the other to lead assault groups one by one in their attacks on Japanese emplacements. Although severely wounded while directing his demolition squad in an assault on a formidable enemy blockhouse whose fire had stopped the advance of his platoon, he continued to lead his men until the blockhouse was destroyed. When, an hour later, the pain from his wound became so intense that he was no longer able to walk, he established his command post in a position from which to observe the progress of his men and continued to control their attack by means of messengers. By his courageous leadership and indomitable fighting spirit, First Lieutenant Wells contributed materially to the destruction of at least twenty-five Japanese emplacements, and his unwavering devotion to duty was in keeping with the highest traditions of the United States Naval Service.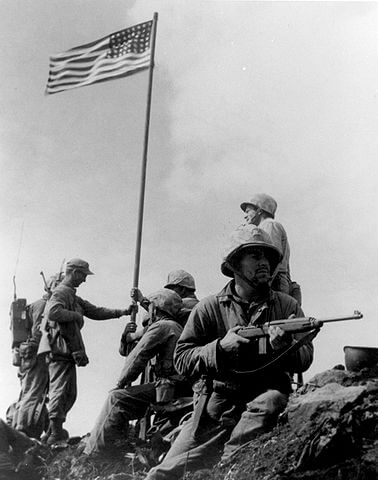 In 1995 he wrote a memoir, Give Me 50 Marines Not Afraid to Die.
Said his daughter, Connie, "He honored and loved the Marine Corps with all his heart and soul. He loved his family and his last words were, 'My family.'"
Fair winds and following seas, marine. Join the ranks guarding the streets of Heaven.