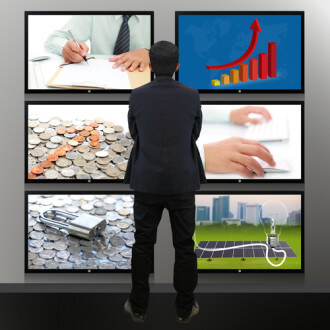 In a pre/post-mortem of the New Hampshire Primary and Iowa Caucus, The Economist tried to figure out what return the Republican candidates got for the tens of millions of dollars they spent on television ads. I'm no expert in these matters and haven't played around with the original data but — with the stipulation that this is a difficult subject to study empirically — they seem to have made a good effort to provide controls and add some real, if tentative, information to the debate.
Their answer: meh. Or perhaps, MEH:
For all the talk of data-driven outreach and micro-targeted get-out-the-vote efforts, television advertising is still the staple on campaign shopping lists. Yet proof that candidates are getting a return on this investment has long been hard to find. Study after study has shown that few voters are motivated or persuaded by advertising—a finding political scientists have repeated so often that it is now known as the "minimal-effects hypothesis" (MEH).

[…]

We found that paid TV airtime did matter, accounting for a modest 13% of the week-to-week changes in polling. In some cases it was more significant: from January 24th to 30th, TV viewers in Iowa saw 866 more positive spots and 220 fewer attack ads about Mr Rubio than they did about Mr Trump. After adjusting for their standing in national polls, the front-runner's advantage over the Florida senator duly shrank by 5.1 percentage points. Overall, holding nationwide polls constant, we found that candidates could expect to gain a one-point edge over their rivals in the next week's early-state polling for roughly every 200 net positive ads about them, or every 500 net negative ones about their opponents.
Their conclusion:
So do these results vindicate the ad men after all? Not entirely. First, the effects of paid media tend to be short-lived: during the current Republican campaign, the impact of positive ads on polling has been 4.4 times greater during the week they aired than in the subsequent week. This suggests that candidates may do well to imitate Mr Trump and skimp on their media purchases until shortly before the election. Moreover, just because adverts seem to have some persuasive power doesn't make them the best bang for a campaign's buck. Political scientists have generally found that "ground game" investments, like knocking on doors and get-out-the-vote efforts, deliver a superior payoff.
That seems sensible, though it seems even more important to know how to leverage free media attention to your advantage, something Trump is unquestionably brilliant at doing. And it does seem to further confirm the hypothesis that — for all the ways we've been warned about the dangers of politicians buying elections — politics seems to be working quite well in this way.
It's also going to be interesting to see what happens as traditional broadcast and cable TV begin to lose their market share.