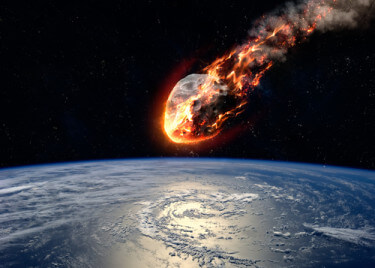 For all the beauties to be found in Nature — and there are many — there are horrors aplenty. To take one of the more obvious examples, our own planet is subject to marvelously beneficent conditions that have allowed life to form and flourish, eventually giving rise to a sentient species whose members are able to contemplate their own existence, create civilization, and adjust their behavior not only by instinct, but also (within limitations) by intent. Every so often, however, a mountain-sized space rock slams into us at incredible speed. Depending on the mass, speed, and trajectory of said rock, the damage may be local, regional or — in rare cases — civilizational.
For the overwhelming majority of its history, humanity has had no way to predict such an event, let alone prevent one from happening. In just the past few decades, however, both of those abilities have come within the grasp of our most advanced cultures and — remarkably — at fairly modest cost. And while most of the worst likely troublemakers have been identified, a few big ones are likely still out there undetected, as well as a great many moderate ones.
Given all this, it's hard to imagine a more perfect example of a public good than asteroid defense, nor a more appropriate use for at least some government action, even by the most restrictive definitions. We've discussed this before, but the (good) news is that NASA seems to be getting more serious about the matter:
The [Near Earth Object] Observations Program operated on a budget of $4 million as recently as fiscal year 2010. That same year, the President announced a new goal for NASA — a human mission to an asteroid… [But the] recently passed federal budget for fiscal year 2016 includes $50 million for NEO observations and planetary defense, representing a more than ten-fold increase since the beginning of the current administration.
NASA has announced the creation of a Planetary Defense Coordination Office. Lindley Johnson, NASA's current near-Earth object (NEO) program executive will lead the newly established office. The PDCO will reside within NASA's Planetary Science Division.
Should a large object be detected on a collision course, there are a number of ways we might divert its path. All of them, however, require that we detect and intercept it as soon as possible, as even a small nudge can save the day when the object is far away, while evacuation and prayer may be the only available options if it's sufficiently close. And recall that we're still getting taken completely unawares by objects big enough to do real (albeit limited damage).
This new budget won't give us all the capabilities we might need — though to be fair, all the capabilities we might need may not be cost-effective or justifiable — but it will give us a better sense of the possible threats and (maybe) held us prepare for and mitigate some of the damage. That's good.