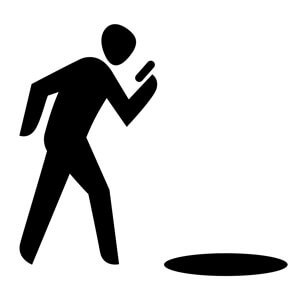 In an interesting — and blissfully short — Medium post, writer Sean Blanda asks a good question:
… the next time you feel compelled to share a link on social media about current events, ask yourself why you are doing it. Is it because that link brings to light information you hadn't considered? Or does it confirm your world view, reminding your circle of intellectual teammates that you're not on the Other Side?
What's he's pointing to, essentially, is the tendency for a vast number of people to use social media as a way to signal that they're part of a group. Posting a link becomes a way to circle the wagons:
What happens instead of genuine intellectual curiosity is the sharing of Slate or Onion or Fox News or Red State links. Sites that exist almost solely to produce content to be shared so friends can pat each other on the back and mock the Other Side. Look at the Other Side! So dumb and unable to see this the way I do!
Blanda goes on to suggest some thoughtful ways around this, but I'm more interested in the political ramifications. My theory is that — for many — posting and tweeting and sharing count as political activity. But there are only two political activities that really matter for citizens, when you get right down to it: organizing and voting.
The Organizer-in-Chief knows this. It's how he got to the White House. It wasn't through Facebook sharing or YouTube videos — it was by using those things as tools to identify true believers, and then get those believers out there on the street, IRL, as the kids say.
IRL matters.
Polls in Iowa suggested a Trump victory but, IRL, he didn't do so well. Why? Maybe his supporters have convinced themselves — with help from the Twitter-addicted candidate — that sharing and tweeting and talking to pollsters is a meaningful political activity.
It isn't.
Frederik deBoer is an academic — and, I'm pretty sure, super left-wing — who has written an interesting post about just this phenomenon, from the liberal perspective. He calls it "Getting past the coalition of the cool." Just substitute "the right" for the "the left" or "conservative" for "liberal" in the following and see if it doesn't apply to our side, too:
As usual, I blame the internet, which I'm more and more convinced is one of the worst things to ever happen to the left. It encourages people to collapse any distinction between their work life, their social life, and their political life. "Hey, that person who tweets about the TV shows I like also dislikes injustice," which over time becomes "I can identify an ally by the TV shows they like."
And more, but this time just replace all the lefty stuff he likes with the righty stuff we like:
Establishment power controls our institutions, and thus wins by not losing. The left needs to make active change, and it needs to do so in spite of inherent and structural disadvantages. The moneyed have money; the powerful have power. The left only has people power. And so our coalition can't be subject to the artificial constraints that the emphasis on social culture and language create. You can't take on inequality and injustice with a coalition of people who use the same slang, listen to the same music, and post the same emojis that you do. That will never be sufficient. And so we have to rebuild the distinction between solidarity and friendship. We have to stop acting like cultural consumption and the use of slang are meaningful indicators of political connection. We have to stop judging people for their social foibles and dressing it up as political critique. You have to be willing to sacrifice your carefully curated social performance and be willing to work with people who are not like you.
Makes sense to me. And it explains a lot about both why Trump has succeeded so far and why he now faces some stiff uphill on the way to the nomination.
But it also suggests that the more cloistered we are, the weaker we are as a political power. Because politics is all about IRL.