This is a preview from this morning's The Daily Shot newsletter. Subscribe here free of charge.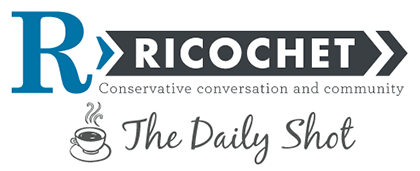 Yes, defying all logic or reason, somehow newspapers are still a thing. The Des Moines Register is one and they have a circulation of 85,000 (almost 150,000 on Sundays!). And they actually print on actual paper. (It's weird we know. They probably still use late 19th century street urchins in flat caps to deliver them.) Every four years (except when they don't), the Des Moines Register endorses a candidate for President. This year, absent an incumbent, they made two endorsements.
This weekend, they endorsed Marco Rubio as the Republican candidate. According to the Register, he "has the potential to chart a new direction for the party, and perhaps the nation, with his message of restoring the American dream. We endorse him because he represents his party's best hope." Do with that what you will. (Unfortunately, our preferred candidate dropped out late last month and was not eligible for the endorsement.)
And lest you think that they're overburdened by good sense, they also endorsed Hillary Clinton, saying "No other candidate can match the depth or breadth of her knowledge and experience." (Yes, really.) So, yeah, um, do with that what you will.
So does this much-sought-after endorsement really matter? Well, conventional wisdom is that it's worth a few points. But we looked at the actual numbers. The Register started making endorsements in 1988. They don't make an endorsement if an incumbent President is running for reelection, and they made no endorsement in 1992, because Iowa Senator Tom Harkin was running, so Iowa was widely ignored by candidates.
Since then, they have made nine endorsements across both parties. Of those nine, they have endorsed the caucus winner three times (Dole in 1988, Dole in 1996, and George W. Bush in 2000). They endorsed the eventual nominee four times (Dole in 1996, Bush in 2000, John McCain in 2008, and Mitt Romney in 2012). Only once did their endorsement end up as President (Bush in 2000). And they have never correctly picked the Democratic caucus winner or nominee.
Their record is mixed (however our sample size is super small). They're neither kingmakers nor the kiss of death. So what does this all mean? Not much.
To receive the entire The Daily Shot in your inbox every morning, get your free subscription here!