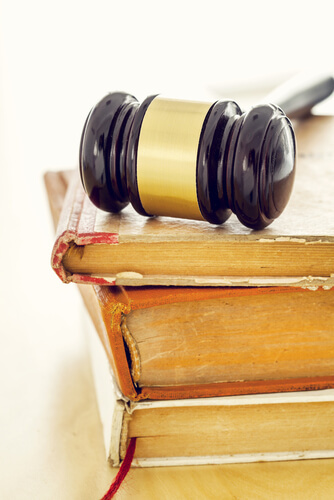 It would seem a self-evident truth that laws are not force fields. Simply creating a rule does not in and of itself change anyone's behavior. Unenforced laws are useless. This would seem to be a strong argument in favor of only passing laws whose enforcement can be done in a practical manner, and which do not duplicate existing law.
Not so, says the Democratic Party. Whether it be their desire to emote about how much they care, even when they are powerless to do anything of consequence, or a genuine belief that they can bend human nature to their will with words alone, the result is the same. There are problems in the United States, and regardless of the specifics, the Democrats have a law ready to solve it.
The most obvious examples are gun free school zones. In order for such laws to have value, one would need to station guards at all entrances to schools, and check all who enter for weapons. Some government buildings do this, and such laws can be rational under such circumstances. Yet the notion that schools are safer when only the law abiding citizens have been disarmed is laughable. A man who has already decided to violate the most sacred of all prohibitions against murder, is certainly willing to violate your petty gun carrying laws.
A sign which declares a location gun free is an impotent gesture which does no good, and almost certainly some amount of harm.
The template is almost too easy to resist.
There is a problem.
We agree there shouldn't be a problem.
Therefore, we should outlaw the problem.
Applying this method to your everyday life might look like this.
Donuts make us fat.
Donuts shouldn't make us fat
It is illegal for donuts to make us fat.
The President gave a speech only yesterday where he declared that "We have now cut off every single path that Iran could have used to build a bomb." He is of course referring to the nuclear agreement in which Iran makes many promises, and the US has almost no mechanisms for insuring their compliance. Obama seems to believe the words of the agreement have powers to rein in the whims of theocratic fascists.
Hillary Clinton displayed this instinct when she named "guaranteeing, finally, equal pay for women's work" among her top priorities for her first 100 days in office. Clinton is miffed that Republicans killed the Paycheck Fairness Act. The proposed law would, according to its supporters, solve the problem of unequal pay in the work place.
Of course, the Paycheck Fairness Act is not a new concept. It amends the Fair Labor Standards act of 1938, which had itself already been amended by the Equal Pay Act of 1963. Despite liberal protests to the contrary, it is already illegal for an employer to discriminate against a person by paying them less on account of their gender for the same job, and has been for more than 60 years.
Ignoring that the gender wage gap is primarily a myth, and instead allowing ourselves to work under Clinton's assumption that there is significant discrimination that still must be combated, why would passing even more legislation be our answer? How much more illegal can we make it?
The language Clinton used tells us that she clearly views this bill as a permanent solution to the problem, leaving her in the same company as the authors of the Equal Pay Act of 1963, who believed they had solved the problem once and for all.
Sanders can hardly speak without displaying this liberal failing. As the only honest socialist on the stage, the Bern complained that there are still 29 million uninsured in the US, and that this is unacceptable. He neglected to mention that among these, at least 4 million are illegal immigrants, 7.7 million are young adults who don't want insurance, 3.8 million who are eligible for Obamacare but haven't signed up, and 7.5 million who are at or above the median income and appear to be able to afford insurance, but simply choose not to. Existing law pretty thoroughly covers Sanders desire to have universal availability of healthcare.
Obamacare itself may well be the ultimate example of the laws as force fields phenomenon. Faced with the problem of expanding insurance coverage, the left chose to literally make it illegal to not purchase insurance. As soon as the Democrats become serious about jailing those who do not comply, they may find some success in accomplishing this goal.
Some issues, such as increasing the minimum wage, reveal that this instinct goes beyond a belief that we can change human behavior with unenforceable laws, but that we can bend economic reality by having our government put words on a page. That the labor of some individuals is not worth $15 an hour is no obstacle to comrade Sanders. Even the left's most dedicated apologists acknowledge that large minimum wage increases cause unemployment. Yet all of the Democrats on stage, and nearly all of them watching at home, fully intend to steam ahead with such a national increase as soon as they can retake the Congress.
My law banning donuts from making us fat is no more absurd than Sanders mandating that companies pay salaries for employees at wages that cause those employees to be a net drain on the company. Those companies will of course layoff workers who cannot produce $15 an hour of labor, as surely as my gut expands when eating Krispy Kremes.
Watching the Democratic debates, one cannot help but notice that every solution they offer is a new law. Not once do they explain that while a given issue may be a problem, it is not one where the government could or should take action. No issue is too trivial for the federal government to be involved in. No problem is too complicated for a clumsy, one-size-fits-all federal law.
With real poverty having effectively been eliminated in the United States, and our lives constantly improving because of human innovation, what need is there for a party of big government to take care of us, unless they find new problems to save us from? And what need would there be for such a party if they were incapable of saving us from such problems?