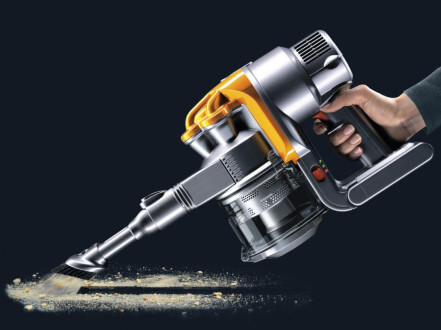 In honor of National Review's well-deserved takedown of Donald J. Trump, I bring you my own version.
However, rather than do the typical editorial thing where I advocate for this or that candidate, I think we need to do the opposite: determine which candidate at this point sucks the least. Merely for the sake of ripping off the band-aid, I'll start with the Democrats.
Hillary Clinton (Secretary of State, Grandma)
Hillary Clinton sucks as a presidential candidate. The numbers don't lie. You would certainly think that given her legendary prowess as a political operative, Hillary could sew the Democrat nomination up against a dyspeptic, geriatric socialist more quickly than she has, but there remains some small doubt.
So, the question is not "Does she suck?" as much as it is, "Just how much does she suck?" Consider how many bites at the apple she's had: From getting booted off the Watergate investigation to HillaryCare, to "Vast Right Wing Conspiracy," to being Fred Cole's Senator, to losing to some random guy and then on to Benghazi and 1,000,000 miles worth of jet fuel incinerated … the woman has simultaneously managed to accomplish virtually nothing and bungled every single thing she's ever touched — thus confirming Rush's truism that failure is a qualification in Democrat circles. I guess she's finally failed enough for them to nominate her.
Chance of winning the nomination: 9/10 — I mean, Sanders' support could be deeper than it appears in the South, but given the Clintons' track record he might develop some sort of rash or a sudden urge to spend more time with his family if things get uncomfortably close. There's also the looming specter of possible indictment, but following the law is for mere mortals.
Bernie Sanders (Independent, weirdsville)
If Hillary Clinton sucks, Bernie Sanders has 6-peak horsepower worth of suck by comparison. Come to think of it, the available variety of shop-vacs is likely the main reason why so many children are starving in Africa … Either that or overwhelming deodorant choice has negated Bernie's need for a new shirt. I've made no bones about my love for the Senator from Vermont, and I wish him well. That is most assuredly an endorsement that he does not want, and a guarantee of his ineffable suckitude. However, don't take it from me: when you've lost Vox, your chances are likely nil.
Chance of winning the nomination: 0.9999/10 — Hillary could get hit by a bus in one of her (frequent) moments of confusion. However, there are too many hangers-on and other seekers after power trapped in orbit around her to allow her to wander unattended into traffic.
Martin O'Malley (Governor, Heartthrob)
Who?
Yeah, that pretty much says it all. This guy is way too white, young and male to get the Democrat nom at this point. If you squint, Sanders could at least pass for an elderly lady from Queens who hoovers down Virginia Slims, but there's no denying O'Malley's maleness … when not adulterated with progressive, beta-male self-hatred.
Chance of winning the nomination: Ha. O'Malley sucks so much he even loses to people who aren't running. What are the chances that a meteor shower or other natural disaster will take out every other viable candidate, including Joe Biden? Prediction markets are open now! You could take a flyer and (maybe) strike it rich being as you didn't win the PowerBall!
Now, for the Republicans. Boy, do we suck.
Donald Trump (Caucasian enthusiast)
I hate to even give the man more unearned media, but we have to discuss him. Donald Trump sucks in ways that are hard to describe without sounding dirty. It says a lot of not-nice things about us as a party and a nation that he is currently the leader in the polls for any major political party, let alone ours.
To explain the whirlpool-like efficiency with which Trump sucks, I can only say one thing: It seems that the most fervent supporters of the Donald are actually… disaffected Democrats? To wit:
He is strongest among Republicans who are less affluent, less educated and less likely to turn out to vote. His very best voters are self-identified Republicans who nonetheless are registered as Democrats.
Let me get this straight: Donald's best supporters are poor, ill-educated slackers who … aren't even Republicans? Sacré bleu!
Don't let the fact that our ersatz leader is a guy who is favored by a bunch of Democrats dishearten you; there are still plenty of other people on our side who like the idea of handing a monkey a gun. It's so exciting! You never know when, or in what direction the gun will go off! Some men just want to watch the world burn, but the trouble is, when you live with a Chimp and need to continuously feed it Xanax smoothies to keep it from gnawing on your face, inevitably the thing gets off its leash and bites the hand that feeds it. Off. Bites it off. Oof.
There's nothing he can say that would ever penetrate his followers' shields: He even pitched a movie at Liberty University, Corinthians 2: Return to Corinth and it hardly made a dent.
Chance of winning the nomination: 4/10 Yuuuge.
Four-foot long combovers are in. They're the new mullet — except they're party all around … and around and around and around. They're so sexy that even Childless Spinster Ann Coulter's wild heart has finally been tamed. Either that or she's been driven mad with unrequited lust. Sarah Palin has no excuse for this, however.
Ted Cruz – (Senator, Texastan)
Ted Cruz is a singularity of suckiness — A black hole, if you will.
Stephen Hawking has shown mathematically that black holes eventually dissipate over time due to a phenomenon called "Hawking Radiation." It seems that as particles approach the event horizon there is a sort of virtual particle exchange that occurs whereby some number of particles escape from the black hole resulting in the net loss of energy, and consequently mass. Thus, even black holes glow.
But not Ted Cruz's heart.
No object in the known universe is as flinty and non-reflective as the horcrux in which Cruz has concealed a hacked-off bit of his immortal soul to protect him from harm, but this power has come at a terrible price.
Other people in the know understand and fear the eldritch magicks that Cruz has invoked in order to gain influence, and as a result, he's the most popular man in the US Senate. It also seems that there is no principle great or small that cannot be sacrificed on the altar of the Senator's unholy quest for political immortality.
Chance of winning the nomination: (+/-)π/2/10 (depending on legislative weather conditions)
Given how precise, affable, and down-to-earth Senator Cruz is, he's sure to have a raft of people great and small lining up around the block to push him over the finish line. He's my kind of guy.
Sen. Marco Rubio (Senator, hydrologist)
It's appropriate that Sen. Rubio hails from Florida, home of many sinkholes. I mean, suckholes.
Full disclosure: The real reason Rubio sucks is because I like him. This is most assuredly the death knell for any presidential hopeful. After my principled candidate (Scott Walker) flamed out, I've decided that sheer, unadulterated cynicism will serve me better in my support of a candidate. Rubio is a young, good-looking white hispanic who has a cheerleader for a wife, a beautiful family, and a compelling backstory. He also possesses the Spear of Destiny. All of these factors conspire in such a fashion as to allow him to seduce voters from both sides of the aisle into voting for him. He'd be just as historic as … some other guy. So, what's not to like?
In many regards he's comparable to being a Barack Obama for us. A freshman Senator snookered by the Prince of Darkness surely has no place being president, right? All of the reasons that I gave above are the exact reasons why we shouldn't be supporting a candidate, but this is bizzaro-world and the htraE might as well be a cube this year, so whatever. Go Marco!
Chance of winning the nomination: 3″ heels/10
Even if it's low-hanging fruit (see what I did there?) the smallest faux pas could spell disaster for a candidate in this age of Kardashianized politics. Reality TV stars unite!
Other candidates?
¡Jeb! Bush. Loser. Low energy. Greater authorities than me have better condemned his evacuated husk of a campaign.
Ben Carson. We've talked about him already. Pyramids are hollow … But you know what they say: "No pain, no grain." Right, Ben?
Chris Christie. I just can't. The jokes write themselves with that much material.
John Kasich. The mail service sucks. Stop reminding people about it.
Does anybody else want to talk about candidates who suck?