This morning, a suicide-bomber murdered 10 people — and wounded another 15 as of this writing — in Istanbul's Sultanmahet district. The dead apparently include Turks, Asians, Germans, and Norwegians. While there is nothing definitive yet, Turkish President Recep Tayyip Erdoğan said that the attack had "Syrian roots" and the Deputy Prime Minister said, according to one source, that the "suicide bomber is a 28-year-old of Syrian origin." Though this neighborhood has been targeted by Kurdish and far-left terrorists before, the targeting of tourists, size of the explosion, and the government's reaction all point to ISIS as being the more likely culprit. That said, all the usual caveats about early reporting apply.
The explosion happened next to the Obelisk of Theodosius, a 3,400-years-old, granite Egyptian obelisk brought to the city in the 4th century. It's roughly 60 ft (18.5 m) tall and — despite three dozen centuries of exposure to the elements — its hieroglyphs look like they were carved yesterday. The obelisk sits on a Byzantine base of different material with relief carvings that adds another 20 ft (6m) to its height.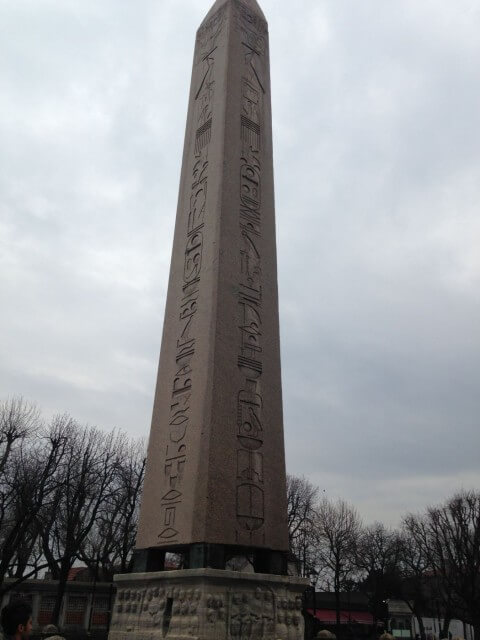 The obelisk is located right in the heart of Istanbul's historic Sultanahmet district, which was the public government center for both the Byzantines and the Ottomans. Indeed, it sits in a large square that once was the site of Constantinople's Hippodrome (horse track). Today, the obelisk is located immediately west of the Blue Mosque and less than two minutes walk from the Hagia Sofia. For an American analogy, this location is the equivalent of the Washington Mall … if DC had a population significantly larger than that of metropolitan Los Angeles.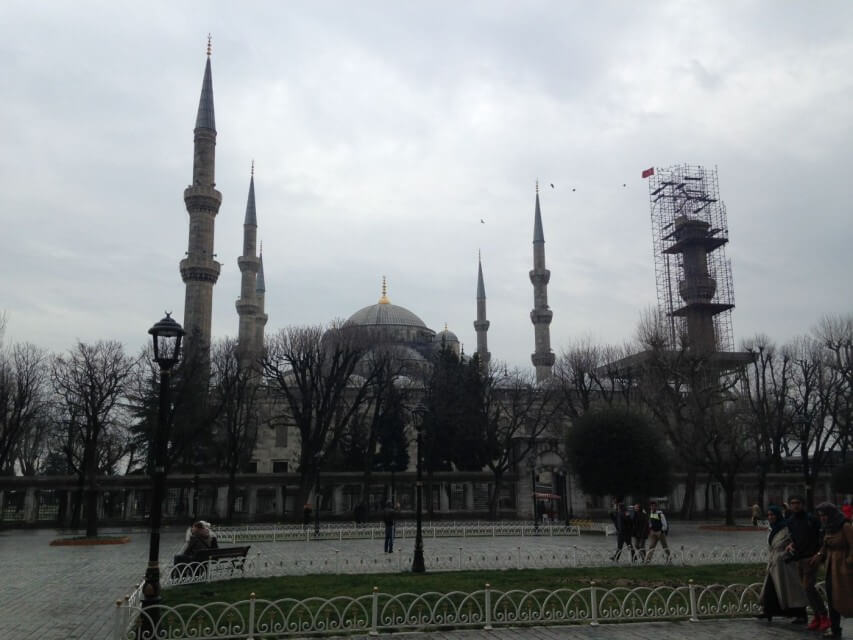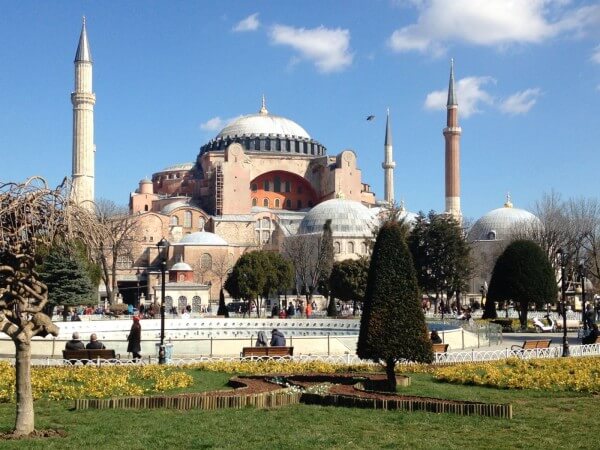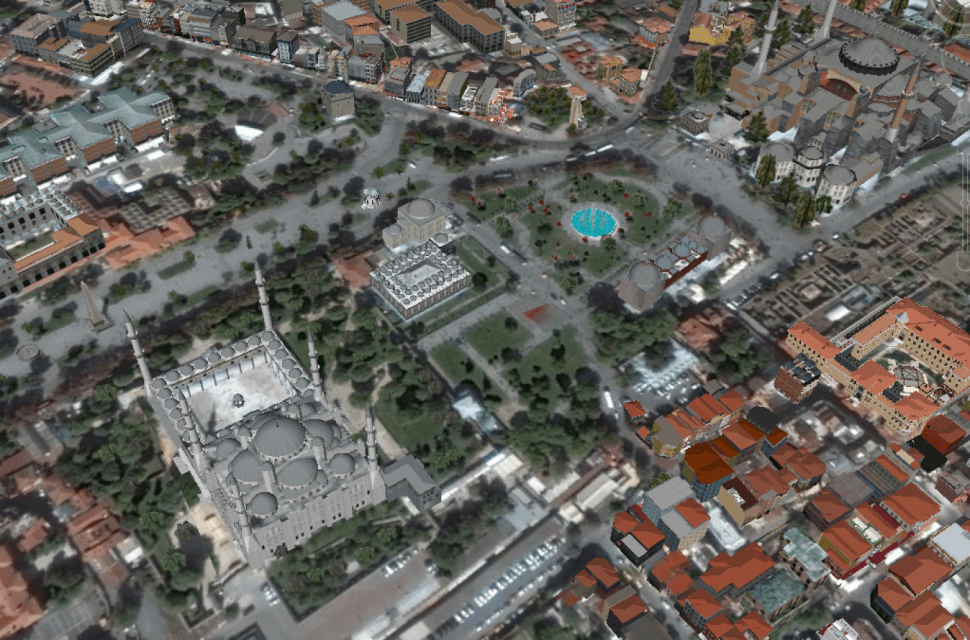 The Reaction
A number of reporters in Istanbul have reported a broadcast ban on local media about the subject, though what precisely this means is a little unclear; as of this writing, one local station was airing reports about a fish market and the box-office success of Star Wars, though CNN Turk is covering it. However, Erdoğan spoke on the subject and — true to form — tried to reframe the matter:
"Unfortunately, we have casualties in the terror attack who are native and foreign. It will be announced within an hour. May God rest the souls of those who lost their lives and I wish a speedy recovery to the injured. This incident has showed once again that we have to stand in full unity against terror. Turkey's resolute and principled position will continue. It makes no difference to us what their names and abbreviations are. The first target of all terrorist organizations in this region is Turkey because Turkey is struggling against all of those with the same resolution," Erdoğan said at the eighth Ambassadors' Conference in Ankara.
From there, it was a quick leap to talking about his favorite enemies: Kurdish separatists/terrorists and anyone who is critical of his government's action against them:
Erdogan spent 20 secs to identify the culprit of #Sultanahmet attack; 20 mins to condemn leftwing academics that criticized his PKK stance.

— Mustafa Akyol (@AkyolinEnglish) January 12, 2016
In remarks following #Istanbul attack, #Turkey's president slams academics who recently criticized violence in SE. https://t.co/L3TmcqGJyv

— Jennifer Hattam (@TheTurkishLife) January 12, 2016
Now, Erdoğan targets Noam Chomsky and other intellectuals who criticize military operation in Turkey's Kurdish southeast.

— Abdullah Ayasun (@abyasun) January 12, 2016
In a speech to Turkey's ambassadors in Ankara, Erdoğan went relentless tirades against intellectuals, Chomsky, Russia, UNSC but not ISIL.

— Abdullah Ayasun (@abyasun) January 12, 2016
Turkey fails in intelligence/security amid Erdoğan's never-ending witch-hunt against opponents, mass purges in police department in 2 years.

— Abdullah Ayasun (@abyasun) January 12, 2016
https://twitter.com/Irmak_Ye/status/686883597106679809