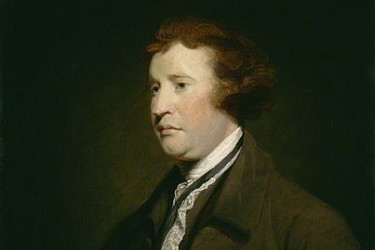 Ricochet is home to a lot of debates; typically among those of us on who identify with the Political Right. As a matter of convenience, we call ourselves "conservatives" and our opponents "liberals." Much has been written about the derivation of these terms and how they came to be in common usage today. I don't want to re-hash that history lesson. I'm more interested in figuring out if we here are actually conservatives or if we are … something else.
My Random House Webster's Collegiate Dictionary defines "conservative" as: "Disposed to preserve existing conditions, institutions, etc., and to restore traditional ones, and to limit change — or — cautiously moderate." Certainly, there are plenty of people at Ricochet who want to restore traditional institutions. There's nothing wrong with that per se; there have been some great and admirable times in the nation's past. There have also been terrible times which are best remembered with a shudder and fear. As to the rest of the definition? I'm not buying it.
To take this definition and apply it to the events of, say, yesterday — when the Congress voted to repeal Obamacare — one could conclude that those actions were not "conservative," unless you place focus on the "restoring traditional institutions" portion of the definition. We "conservatives" should cheer this action in the sense that Congress is seeking to "restore" the status quo ante that existed before progressive nannyists jammed this camel down the throats of the public. I like it. I approve. I want it to happen. But in my mind, it wouldn't go far enough even if it had been successful. We ought to appreciate the adherence to process here that the president disdains, but don't think that goes far enough to explain what we long for.
"Conservatism" of restorationist flavor boils down to a matter of dates. If you limit your view of what is right and good to some specific point in the halcyon past when things were "great" — you know, when we're staring into the void — you're nothing more than a "reactionary." By this definition, one could just as easily claim that someone who wants to restore Woodrow Wilson's fascist police state, arguing that it was the height of American civilization, is a conservative. In a certain sense, too, he'd be right.
We have to consider: What, precisely, are we attempting to restore? Are we attempting to return the nation to how it was in 2000, before the horrors of 9/11 and the opening of the American mind to the idea that we are involved in an existential struggle with people who are even more "conservative" than we are? No, thank you. Perhaps it's 2007, before the scourge of Obama-ism? Fat chance. How about the 1950s (as I recall one person suggesting) when our civilizational confidence seemed to be at an all-time high, the economy was growing steadily, and life seemed to have a predictable, peaceful rhythm, with the caveat of the threat of global thermonuclear war? I'll pass.
I'm asserting that there was no time in the past that holds up to scrutiny so well that we should seek to "restore" it such that it becomes our ideal of the future. In my estimation, the only way out is moving forward — not longing for the past — and I think have some decidedly un-Conservative ideas about how we need to do that (in the sense that "restoration" of traditional institutions is insufficient).
For starters, I'm in favor of the complete voucherization and privatization of the education system while maintaining public funding. This acknowledges that we aren't going to return to a time when there isn't publicly funded education, but makes it more efficient and to stop punishing people who choose to send their children to private schools by what boils down to double taxation. Competing studies quibble about the effectiveness of private/charter schools — the secret sauce for academic success seems to be family cohesion) vs. their public school brethren — but most of them miss the fundamental point: even though charter/private schools tend not to produce remarkably better results, they produce similar (or better) results at lower cost. We should do it for that reason alone if nothing else.
This is a radical, borderline revolutionary, position; there's nothing "conservative" about it.
I'm also skeptical about our capacity (in the long run) to eliminate the welfare state. In some form or another, Section 8 housing, AFDC, WIC, SNAP, SCHIP, Medicaid, Medicare, and Social Security are all here to stay; there are simply too many people who are too deeply invested in them and capable of voting to prevent eliminating them entirely. What I do think we could accomplish is transforming them into something different.
Borrowing from my earlier point, why don't we voucherize Medicaid? We could also incentivize people to save unspent voucher monies in health savings accounts, rather than what we do now, which encourages them to view the program as a bottomless well of money from which they can pull up a bucket or two as needed. Something similar could be done with most of the rest of the programs. Again, this is not necessarily a "conservative" position, but reflects the reality of where we are today and how we might better incentive our existing structures.
These are revolutionary concepts that would drive progressives — and, I'm sure, plenty of libertarians — crazy. There are a lot of ideas like this on the Right and yet, we call ourselves "conservatives." I think we do ourselves a disservice by downplaying just how different our thoughts about government and public policy are from from those of the Left. In doing so, we allow ourselves to be tarred with the brush of "regressive" when, in reality, we might have a far better claim on being "progressive," in the sense that we seek to improve human flourishing. It's the Left, in this sense, who look downright reactionary in their defense of moribund and failed institutions.