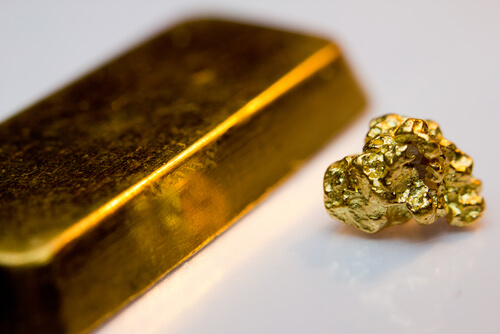 One political/policy fallout from the Global Financial Crisis — and the accompanying monetary easing and rise in public debt — has been the reemergence of the gold standard as something the center-right talks about. Unlike the fiat money US dollar, a gold-backed dollar — a dollar linked to something tangible — would prevent monetary mischief by government.
On a recent EconTalk podcast, this issue came up as host Russ Roberts chatted with Yuval Harari of Hebrew University, the author of Sapiens.
Harari: Modern money has no value in itself. But as long as everybody believes in the same authority — let's say, the Federal Reserve in the United States — and everybody trusts the stories that are told by the Federal Reserve and by the Treasury and by the President, then this trust enables them to trade effectively. At the most basic level, I think all money is made of trust. It can be in physical terms, money can be gold or silver or paper or even electronic data. But at a deeper level, all money is made simply of trust.

Roberts: I think a lot of people have a misunderstanding of where the value of money comes from. I think you have it almost 100 percent correct, and I think you have an insight that is, that is very, very deep about money and I want to get to. … Because most people think, "Well, there is value to money. There used to be — because it used to be backed by gold." And it's no different today. "Backed by gold" doesn't have any meaning whatsoever. It's still a trust system. What the "backing by gold" did was make it more probable that you could trust it, as long as there wasn't a lot more gold discovered. And so I think people don't like paper money. They want real money. There's no such thing.

Harari: Gold, just like paper – I mean, you can do more things with paper than with gold. Today in electronics maybe you can do something with gold. But for most of history, gold was a completely valueless metal. The only things you could make from gold were artifacts with cultural value, like jewelry or statues or crowns. You couldn't make a sword or a plowshare out of gold. It's a very soft metal.… The only value, again, is people trust it.
There might be a reasonable case for returning to the gold standard — I'm not a fan — but it's really just another trust-based currency and should evaluated as such.