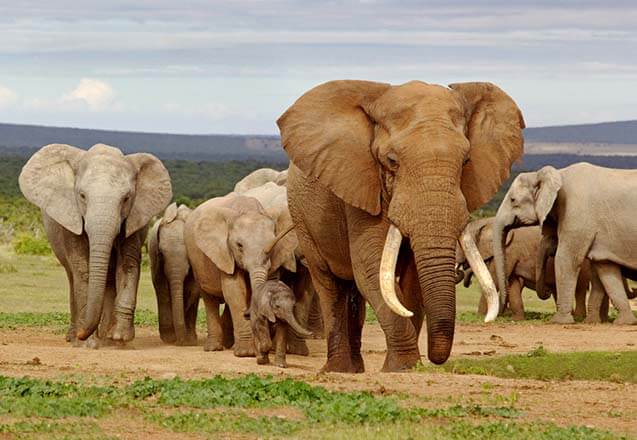 At last, Lindsey Graham did the right thing. After months of increasingly irrelevant undercard debates and poll numbers in the naughts, South Carolina's littlest senator suspended his campaign. He joins far more promising ex-candidates Rick Perry, Scott Walker, and Bobby Jindal who were unable to capitalize on today's frustrated electorate.
Reviewing the polling this weekend, it's past time for several others to follow their lead. Trump is still leading most surveys, Cruz has surged into prominence, and then there's the amorphous lump of everybody else. Said amorphous lump represents a powerful constituency, as it holds a third of GOP primary voters. But divided among several candidates, these voters will lose out unless several of their current choices step aside.
Let's face facts, George Pataki: You are not going to be the GOP candidate. The same goes for Rand Paul, John Kasich, Carly Fiorina, Mike Huckabee, and Rick Santorum. You cast your lines, but the fish ain't biting. It's time for you to "spend more time with your family," just in time for Christmas.
Ben Carson, you had your moment but couldn't close the deal. Make millions on the lecture circuit as a consolation prize. To Chris Christie, what does it profit a man to place second in New Hampshire and lose his party to Trump? Get out. And Jeb, you should have taken my advice in August.
This sensible adjustment would leave the field to the three candidates who actually have a chance at winning this thing: Ted Cruz, Donald Trump, and Marco Rubio. And that would be a fun race to watch.
I assume Cruz would get Carson's votes, as well as the few currently held by Huckabee and Santorum. He would probably get most of Paul's as well (with a few of the diehards deciding to stay at home to prepare Rand's 2020 campaign.)
The majority of Bush, Christie, Fiorina, Graham, and Kasich voters (and George Pataki's immediate family) would prefer Marco Rubio. With the also-rans stepping aside, here's how the race would look based on current polling:
Iowa
Cruz 45.9%
Trump 26.2%
Rubio 23.5%
Undecided 4.4%
 
New Hampshire
Rubio 33.1%
Trump 28.3%
Cruz 19.1%
Undecided 19.5%
 
South Carolina
Cruz 35.6%
Trump 33.7%
Rubio 15.8%
Undecided 14.9%
 
Nationwide
Trump 34.4%
Cruz 32.3%
Rubio 12.3%
Undecided 21%
 
If you are an also-ran candidate mortified by the prospects of a Trump victory, step aside to give a Republican not endorsed by Vladimir Putin a better shot at winning. If Cruz isn't your top choice, suspending your campaign is the best way for Rubio to carry the banner for your views.
With these two thoughtful conservatives taking Iowa and New Hampshire, the GOP can finally have the debate it needs to move forward toward the general election. Hillary is an eminently beatable candidate and that needs to be the party's top priority.