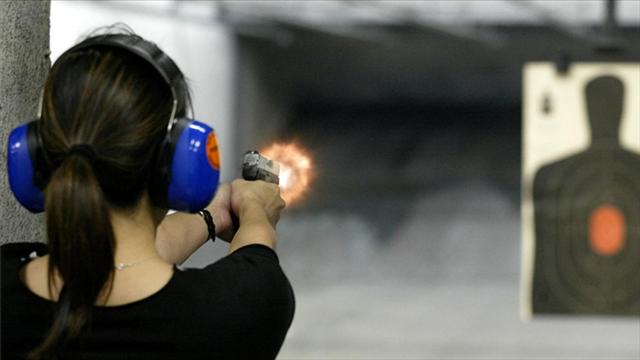 If you've decided to take responsibility for your own self-protection and become your own first responder, you're in good company. This year, on Black Friday, Americans bought enough guns to outfit the entire Marine Corps (and a few extra Army Divisions as well).
The fact is, though, that going into a gun store to purchase a firearm can be an intimidating event. It's like buying a new big screen TV for your home or upgrading the stereo in your car: There are a lot of technical terms and a lot of choices to make, sometimes with no clear distinction between one product and another. Guns, for the most part, are a consumer item, just like a blender or a microwave or a television, so what you plan on doing with your gun is going to affect what kind of gun you're going to buy. For the purposes of this post, I'm going to assume you're looking for something that is first and foremost to help keep yourself and your family safe inside your home, and then possibly to carry outside the home as well.
If that's your situation, I would recommend starting with a modern, compact polymer service pistol in 9mm, such as the Glock 19, the Smith & Wesson M&P9c, the Sig Sauer P320 Carry, Ruger SR9-C, or the FNS-9 Compact. All of these guns are very reliable, very safe to handle, and very easy to use. Also, most of these have a wide variety of accessories available so your gun can grow in capabilities as you do.
One of the reasons why I recommend these particular guns to first-time gun buyers is because of the way they're operated (also called their "manual of arms"), which is essentially the same for each and many other pistols as well. If you learn to shoot one of these guns well, chances are you'll shoot well with just about any modern pistol. (We'll leave the discussion on revolvers for a later time. I like 'em, but I believe their time has passed.)
Also, while I really like long guns such as shotguns and rifles as home defensive weapons, what they give you in terms of firepower comes at the cost of flexibility: It's not as easy to move around inside your house with a long gun on your shoulder as it is with a pistol in your hand, and people tend to frown on slung shotguns being carried into a Walmart. Inside the home, a long gun is ideally suited to guarding a safe room, or for backing your defensive pistol with even more firepower.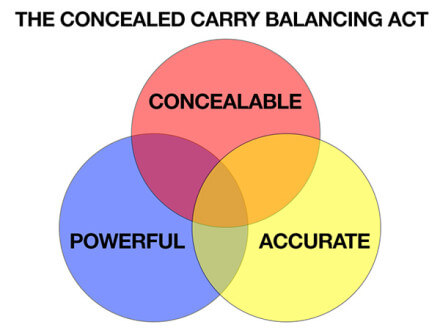 The modern compact 9mm is close to the sweet spot of accuracy, firepower and concealability: They're small enough to carry on a regular basis, they carry enough rounds to get the job done, and they are easy to shoot and practice with.
I personally prefer 9mm because the recoil is manageable and the cartridge size allows you to have a good number of rounds with you at all times. If recoil is more of an issue, look at the Glock 42, Ruger LC380 and KelTec PMR30, as they're about the same size as those other guns, yet shoot lower-powered but effective cartridges like .380ACP and .22 Magnum.
You may be tempted to buy a smaller-sized gun in 9mm than the ones listed above because you believe you'll carry a smaller gun more often than you will a larger one. Resist that temptation, because subcompact 9mm's, like the Ruger LC9 or Glock 43, are to defensive firearms what on-screen keyboards are to touch-typing: They work well only if you know what you're doing before you get one.
Buying a defensive gun means very little if you're not willing to have it near you on a day-in, day-out basis. If you're going to carry your gun, buy at least one holster for your gun, and get used to the weight and bulk of your gun by carrying it with you every day. If you're not going to carry, make sure your gun is safe from inquisitive hands. You purchased a gun to protect your family from harm — it is essential to make sure they're protected from harming themselves with it.
No matter which option you chose, get training in how to effectively use your gun under stressful conditions, and make sure you maintain the skills you learned in class with regular practice, because the life you save may be your loved one's. Or your own.