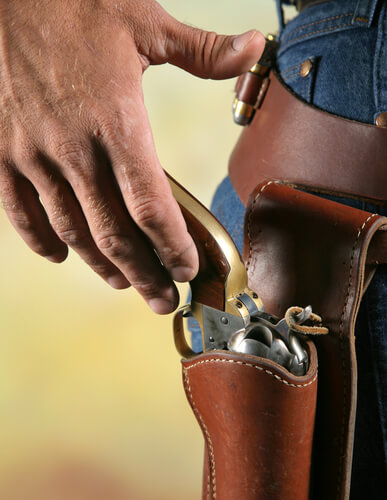 By now, you've likely heard of yesterday's shooting in California. I generally don't delve into the news on these mass shootings and I feel no particular desire to do so here. I'm sorry for the people hurt but — if it's remote from me — I remember that it's a big world with a lot of evil, and I don't have to feel personally involved in all of it.
But I've noticed something about both the reactions by the news and by other people to attacks: when the public reaction to the attack could be aimed against your "side" on some issue — generally because the attacker fits your demographic slot in one way or another — there's a tension and awkwardness about discussing the attack itself. When the public reaction could go against the other side, then there's an enthusiasm for every snippet of information or wild speculation.
Consider the reactions to yesterday's shooting and those to the one at the Planned Parenthood clinic last week. To the Left, the latter was an opportunity to slam people who are anti-abortion, as well as the famous undercover exposés that brought the subject back to public attention. In the California massacre, I expect a lot will be made of the religion of the two attackers, and that will make fodder for the debates over admitting Syrian refugees.
But I think there's something else going on, and it's not just the desire to use these cases to push an agenda: a lot of this is defensive. By that, I mean that if we're talking about a shooting in the context of whether or not we should let in Syrian refugees, or what this means about Islam as a religion, then that puts the Left is on the defensive; we subsequently feel the momentum, and we're less likely to have the public debate saying much about the anti-abortion movement. On the other hand, I felt that we were on the defensive last week, and that the Left was on a roll. That sense of being on a roll is not always about advancing your own side; sometimes it's about making sure the other side doesn't advance.
I haven't gotten caught up in much fervor over the Syrian refugee issue, but I also don't have a particular beef against Muslims; I have some Muslim friends (mostly Pakistanis and east Indians, for whatever reason), and I don't feel the need to portray them all as would-be terrorists. My big worry is that after two decades of strong successes in advancing Second Amendment rights, the Left might be able to turn opinion against it. I just hope our side can be on a roll and keep the Left on the defensive in some other way.