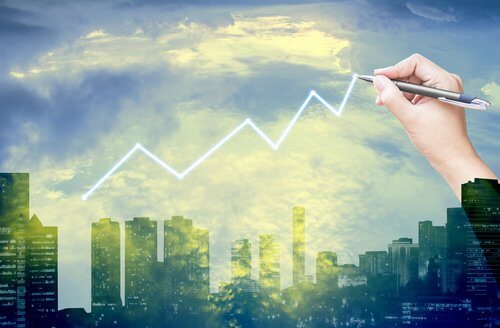 It is discouraging, sad almost, that Robert Atkinson felt he had to write "The Progressive Case for Productivity Growth: How a pro-productivity agenda can raise wages, lower inequality and sustain the middle class."
If the left and the right cannot even agree that economic and productivity growth are good things, well, I dunno. Depressing. Atkinson:
Unfortunately, a growing number of progressives in the last few years have become decidedly ambivalent, if not downright hostile, toward the idea of increasing productivity, seeing it as a threat to progressive goals of full employment, fairness, and stability. Many of today's progressives believe that average American workers no longer benefit from gains in productivity, and that productivity growth through technology-based automation will ultimately kill jobs. Gains in productivity, the logic goes, mean that fewer workers are needed to do the same work. Robots and artificial intelligence are the poster children for these fears.

But in truth, the only sustainable way to increase wages for Americans and to help increase government revenues is what it was a century ago: to raise productivity. That's why a truly progressive economic agenda must include pro-productivity policies that drive growth. This includes policies such as increased public investment in research and technology as well as tax policies that spur investment in equipment and machines.
The left has been suffering from a bad case of economic nostalgia for the immediate postwar decades of high taxes, high levels of equality, and strong unions. (I give you: Bernie Sanders.) But they ain't coming back (and I think the left's perception of that era is mistaken.)
Technology's gonna do what technology does. The "gig" economy won't be legislated away. Kiosks at Panera Bread or delivery drones at Amazon won't be banned. We are not going to slow economic growth in name of lower carbon emissions. The challenge, rather, is too ensure a future of meaningful work, broadly shared prosperity, and rising living standards while also increasing prosperity.
I don't want to, as Atkinson writes, "consign our children to a world no better than the one we have now."