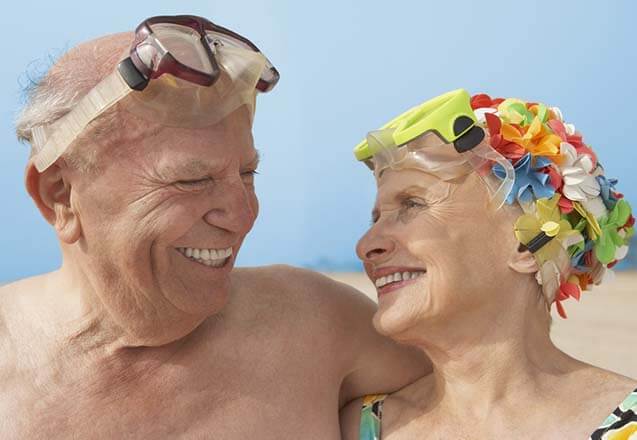 Blaming the Baby Boomers is a popular pastime among Millennials nowadays. Apparently, the problems of our present day are mostly their fault. They allowed government to grow and metastasize, and saddled us with loads of debt. They bought into crazy-lazy theories about overpopulation, and didn't have enough children. They soaked up all the perks of the Reagan years and left their kids jobless with expensive, worthless degrees.
Now they're planning to collect billions in pensions and Social Security and Medicare, and younger generations will work themselves to the bone to pay for it, while their retired parents (along with non-parent peers who spent all their own earnings on themselves, and are now helping themselves to ours) enjoy shuffleboard and vacations to the South of France. And then we'll probably just lie down and die of treatable diseases in our broken-down, two-bit apartments. By that time, you see, the coffers will be emptier than empty, and death will be the only thing we can still afford. Dang Boomers.
I'm being dramatic of course, but I confess that I am not immune to anti-Boomer angst. We've all been privy to those conversations when an older relative (perhaps freshly returned from a Caribbean cruise) complains about the medical procedure that Medicare won't fully cover even though they need it. The griping about how Social Security or pensions are too small. It's hard to resist unleashing a torrent of indignation on such people. Do they really not see how entitled they are?
Nevertheless, I've been wondering lately whether we young folk may be too hard on the Baby Boomers. Mind you, I'm not nominating them for a Greatest Generation prize. But I do think we should probably shift more of the blame to… the Greatest Generation.
They fought the Second World War. That was amazing. Warmest thanks for that incredible feat.
After they came home, though, things went a little haywire. The Boomers may have been lamentably placid about rectifying the worst mistakes of that era, but weren't the GGers the real movers and shakers behind most of our unsustainable programs? Social Security already existed, but they ramped it up. Medicaid came out of that mid-century period. Moving into the Johnson Administration, we see the Boomers protesting wars and smoking weed, but wouldn't we really have to say that the Boomers were too young to bear much blame for the real evil that was wrought in that era? The welfare state was primarily their parents' misconceived brainchild.
I'm not actually interested in stoking intergenerational warfare, but I do think the point is worth considering if only for the sake of clearing away obstacles to sensible reform. Understandably (given their military accomplishments) that generation looms large in our minds, and in some sense all political parties, both left and right, have a yearning for the 1950s that they haven't fully exorcised. (On the left it manifests itself in their love of unions, secure jobs with rafts of benefits, and the regulation of big business. On the right it's traditional gender roles and suburbs and wholesome cultural values. All of us, though, have a tendency to view mid-century America as a kind of Eden that in some way or other represents the best of our society and culture.)
The truth about the Greatest Generation, though, was that they fought the war, but then raised their children to be lovers and not fighters. As a group, they chose comfort and security over the preservation of rugged individualism, personal responsibility or an entrepreneurial spirit. We may need to come to grips with that component of our history before we can figure out how to move forward.