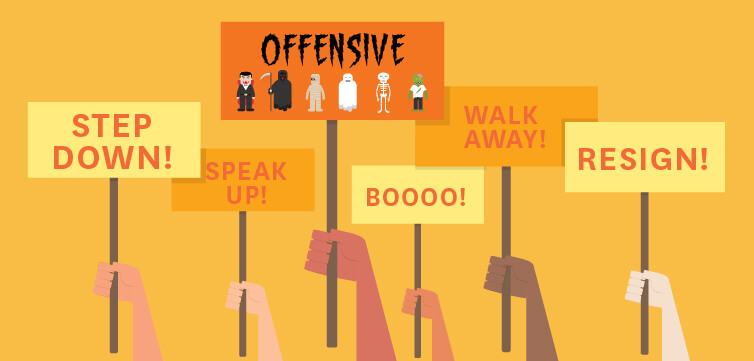 It's difficult to imagine a more loathsome fad — or better exemplar of victim culture — than the current practice of crying "cultural appropriation" whenever a person identified with one culture uses ideas from another without approval. In the Washington Post, Cathy Young has an excellent piece cataloging some recent examples ranging from the controversy over "Kimono Wednesdays" at Boston's Museum of Fine Arts to various artists and musicians being forced to kowtow to twitter mobs for the crime of offending the easily offended. We've seen the phenomenon repeated at Yale and Claremont McKenna, where students who wore Mexican-themed costumes for Halloween were criticized not so much for being lazy and crass, but for using cultural ideas that were not their own "inauthentically."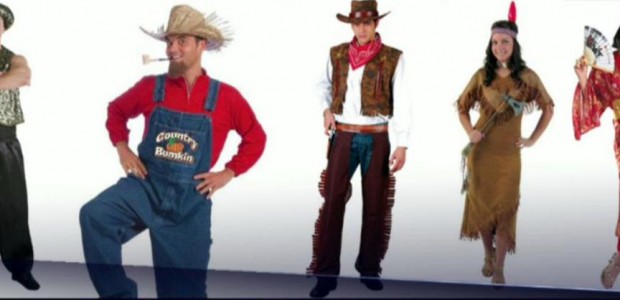 But besides the practice's spoil-sporting and petty totalitarianism, it's also fantastically stupid. As with biology and technology, culture thrives when different ideas are allowed to recombine in novel ways, and declines or stagnates when it closes itself to new ideas or new combinations of old ones. After all, the only truly "authentic" cultures are all barbarous and primitive. Indeed, Matt Ridley has made a career of pointing out that sexual-style admixture is the best model for allowing distinct things — be they biological, technical, or cultural — to combine and work collaboratively, rather than compete directly with each other:
How does evolution do cumulative, combinatorial things? Well, it uses sexual reproduction. In an asexual species, if you get two different mutations in different creatures, a green one and a red one, then one has to be better than the other. One goes extinct for the other to survive. But if you have a sexual species, then it's possible for an individual to inherit both mutations from different lineages. So what sex does is it enables the individual to draw upon the genetic innovations of the whole species. It's not confined to its own lineage.
It should go without saying that this doesn't always work out well. Not every hybrid is likely to succeed, nor should all be cheered on. Some cultural mixing gives strength to bad ideas, and others allow perfectly good ones to disappear (the unguided nature of the process being the source of its strengths and its weaknesses). And yes, horror of horrors, sometimes it allows blond college kids to wear serapes, sombreros, and mustaches in late October.
But if we're going to thrive in a world where ideas compete — as indeed we must if we want to thrive at all — we need to encourage our culture to experiment with others just as we need to push our best ideas abroad to be spread out and integrated. That's how new things are discovered and better ones are honed, provided the interactions aren't forced. The alternative risks all the weaknesses and vulnerabilities of inbreeding.
Ironically, it's not the "nativist" right-winger who's philosophically opposed to cultural admixture; being opposed to immigration hardly denotes a lack of curiosity about what goes on elsewhere in the world, or how that might be integrated into what we have here. Instead, the real enemy of cultural interaction is the campus leftist who claims to celebrate all cultures, but demands they be fenced off from each other … lest they get ideas.