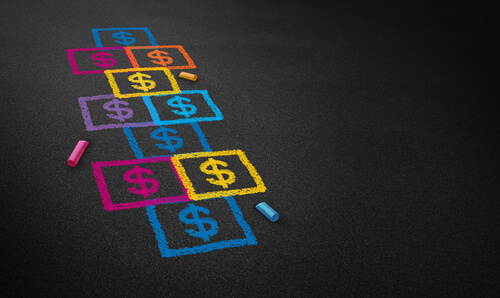 Consider two data points. The first is from China, which recently "relaxed" its One Child Only policy. For years, the official government position on families was, the smaller the better. This led to a large and ugly number of infanticides, mostly of infant girls. But relaxing the policy doesn't mean there's a baby boom on the way. In China, kids are expensive. From Shanghai Daily:
THE changes to China's family planning regulations are unlikely to result in a baby boom in Shanghai, a local expert said yesterday. Zhang Zhen, a professor at Fudan University who specializes in demographics, said that based on his research, "most couples simply haven't thought about having a second child." As well as the financial implications, they worry about the broader social issues associated with expanding their families, he said.

"Many people are also concerned about the state of the social security system," he said, adding that if the policy change "is not effective (in boosting the birth rate), the government must consider introducing measures to alleviate those concerns."

Local woman Gao Shanshan, 32, who has a 4-year-old son, said she and her husband are not planning to have a second child any time soon.

"I'm worried about money. I would love to spend time with two children at home, but I can't afford not to work, as that would put too much financial pressure on my husband," she said.
Second data point is from the United States. From Fusion.net:
According to the Centers for Disease Control and Prevention, birth rates among women between the ages of 20 and 24 dropped by 2% between 2012 and 2013. The birth rate among 25- to 29-year-olds has dropped 1% every year since 2008. A recent Fusion survey also found that 15% of respondents with student debt said that it had caused them to put off having kids.

And concerns about the cost of supporting a family are strongly reflected in young voters' priorities heading into 2016. A survey conducted by the Make It Work campaign found that 84% of the "rising American electorate" — young people, people of color, and single women — support policies to expand access to childcare, establish a paid family leave program, and raise the minimum wage. That's 9 percentage points higher than the overall electorate.
So much that's irritating in the quote above, especially the phrase "rising American electorate," which really bugs me for some reason. Or reasons.
Still, it's slightly worrying that young people in the United States aren't having children because, essentially, the government isn't making it easy for them to. Since when has that ever been a criterion — let alone a deciding factor — in the raising of a family? Or am I missing something?
Children, since the earth was lava, have been seen as the pathway to wealth, not the net-worth-killers they are now. But that was because children worked — in the fields, on the fishing boats, in the shops and workshops. Even now: walk into any Asian-owned convenience store, or take a look at the shrimp boats on the Gulf of Mexico, and you see kids helping out with the family business. Unpaid. After school (we hope). But still working.
What we're really talking about, I think, is the reluctance of city dwellers in both the US and China to have children:
… for the people I talked to—all of whom live in or around big U.S. cities, are in the age group of 18 to 40, and want to expand their families by having kids—things like uncertain job prospects, student debt, and a lack of access to childcare and paid time off were a big part of their hesitancy.
Which suggests two possible solutions, neither of which requires government handouts: 1) move out of the city; and 2) don't get a stupidly expensive and utterly useless college degree.
I guess there's a third one: start a small business and make those little brats work. Try this for a family motto: everyone earns.