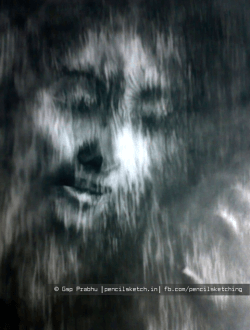 I am re-posting my story in honor of the Women's March on Washington. 
In the '60s, I was little – just entering grade school, as feminism and civil rights were beginning to sprout seedlings. Struggles of gender, race, and the subject of equality were taking form. In the '70s, well-watered, they bloomed into movements of great change. As I entered my teen years, equal pay for equal work, breaking the glass ceiling, and women's rights made good sense and were a part of my culture and life. Breaking through boundaries became the norm. Free spirit, be natural (no makeup – no bra!), make love not war, were our mantras. Like any young generation, conservatism and the "establishment" were old school – our parent's era. Traditional family values were synonymous with anti-abortion, stuffy, boring Bible thumpers – not modern or progressive – not me.
Fast forward to 2015. I read these stats (from the Women of Grace website):
Eleven percent of young teen girls between the ages 13-16 admit to sending or posting nude or semi-nude photos or videos of themselves. 37 percent admit to sending sexually suggestive messages via text, email, or instant messaging.
In the US, it's estimated that one in every 200 girls between 13 and 19 years old, or one-half of one percent, cut themselves regularly. Those who cut comprise about 70 percent of teen girls who self-injure.
More US teen girls and young women, between 10 and 24 years old, are committing suicide each year, according to a report from the Centers for Disease Control and Prevention (CDC). Firearms, suffocation/hanging and poisoning, including drug overdose, are the three most common suicide mechanisms.
Young people, between the ages of 15 to 24, account for 50 percent of all new STDs, although they represent just 25 percent of the sexually experienced population.
In 2013, a total of 273,105 babies were born to women aged 15-19 years, for a live birth rate of 26.5 per 1,000 women in this age group.
I picked up a copy of Marie Claire, left behind by a vacationer at a property that I manage. The contents included a story about pressure on college girls in sororities to entice fraternities through sex. They are told to go to mixers and instructed on what to do — how to dress and how to act. If you decline, you're shunned. I was shocked. Another feature story focused on women and depression.
On the radio, I hear a local counselor discussing counseling young pregnant teens. She says they say there is no one to turn to … their parents are busy, and so much social contact is done impersonally online that they feel they have no guidance, no voice.
On "60 Minutes," I see a lovely young lady of 17, a heroin addict in Midwest farm country – the story highlights the epidemic of hard drugs that have invaded our youth, crossing all income levels, suburbs, country towns, homes with privilege – good grades, opportunity, not inner city strife and struggle.
On the local news, a human trafficking story about illegals using young Hispanic girls for soliciting sex acts, calling them "meat," and sending the money out of the country. Four southern states including Florida were involved, and several in my own community were rounded up.
Another story on the radio of young women enticed to frequent major sports events – prostitution if you will – and lured into a life of drugs with no way out. I had no idea this takes place.
Recent story about Colorado high school sexting scandal involving more than 100 kids including half the football team.
Transgender and alternative lifestyles have become the norm. Miley Cyrus came out in an interview as a pangender – I had to look it up.
Spring Break 2015 in Panama City Beach – multiple rapes in broad daylight, families leaving the beach because of extreme vulgar language, deaths from alcohol, injuries, so many confrontations with police, no respect, thousands of arrests, that they finally had to change the laws for next year.
Ads target young girls, encouraging them to get implants, Botox, tattooed eyebrows Kardashian-style – be perfect, or at least look perfect at all costs. These are all recent stories; I could keep going.
Back in the '70s I thought that we were paving a way to giving women new business opportunities, dignity, and respect, but now I am witnessing a breakdown of everything that I thought we were striving for. Somehow breaking through barriers led to no barriers. This is not a backlash toward men. They are at risk too, by the same trash that society is peddling. Anything remotely resembling a moral compass seems to have evaporated – a societal breakdown on so many levels.
Even Marianne Faithfull, the girlfriend of Mick Jagger said in an interview that after a life of drugs and partying that brought illness and loneliness, "I finally found what I must have wanted all along (she's 60), "peace, friendship, family and love."
To young women everywhere, don't buy what society peddles or, like Marianne, have a lifetime go by to learn boundaries are important. Respect yourself. Use your time in school to find your talent, and wait for love. The right person seeks your greater good. Travel, find your spiritual roots and cultivate them, talk and listen rather than text. Appreciate the importance of family and children – they're the foundation of a healthy society. Ask for help. Time goes by quickly; it has been two generations and we should be in a better place by now. My mantra to today's girls – "Don't buy the lie."
(Image: Water Glass Window Girl, pencil sketch drawing from FB.com/pencil sketching)