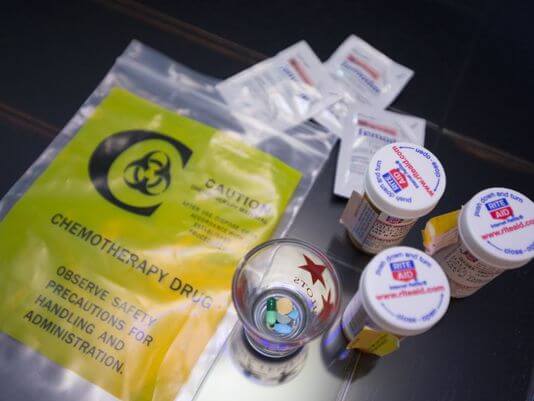 Every year, more than 60,000 Californians die of heart disease, the nation's leading killer. Another 55,000 die of cancer, and more than 7,000 die of Alzheimer's. But these are more than just statistics. These are our parents, siblings, relatives, and friends. For far too many, they run out of time waiting for a breakthrough drug or treatment.
That is why it was so troubling that Gov. Jerry Brown slammed the door shut on protecting terminally ill Californians' right to try to save their own lives. To date, 24 states have a Right to Try law, which provides an important avenue for terminally ill patients to access potentially life-saving treatments.
Had the California Right to Try law been approved, terminally ill patients under the care of their physician, who had exhausted all treatment options and who did not qualify for a clinical trial would have been permitted to seek treatments that had successfully completed basic safety testing and continued to be part of the FDA's ongoing approval process.
But no sooner had the ink dried on Gov. Brown's signature approving the state's highly-controversial Right to Die bill, he vetoed AB 159, the California Right to Try Act. And he did so despite the fact that the legislation had almost unanimous bipartisan support from both legislative chambers.
In approving the Right to Die bill, Gov. Brown stated, "I do not know what I would do if I were dying in prolonged and excruciating pain. I am certain, however, that it would be a comfort to be able to consider the options afforded by this bill. And I wouldn't deny that right to others."
One is left wondering why the Governor would not extend the same protection to dying patients who want the opportunity to possibly spend more time with their loved ones or, no matter how remote, a chance to be cured.
In his veto message, Gov. Brown wrote: "Before authorizing an alternative state pathway, we should give this federal expedited process a chance to work." But time is what these terminally ill patients don't have. And just how much longer does the Governor believe the federal government should be given?
The FDA's past track record of not keeping pace with medical technology and innovation is already decades-long. This is a crucial point given that many patient advocates lament that the FDA approval process is needlessly slow and costly, both in terms of dollars and the lives lost while waiting for these treatments.
Take, for example, ALS. There are about 60 medicines in development to treat this devastating disease, but there hasn't been a single FDA approval in the past ten years. And there are other examples.
There are 19 medicines in development to treat sickle cell disease, but there hasn't been a single FDA approval in the past ten years. There are 41 medicines in development to treat small cell lung cancer, but none has been approved in the past decade. There are five drugs to treat breast cancer that are available in Europe but are still awaiting approval in the US.
The promise of new drug treatments to extend or save lives is cause for celebration, but terminally ill patients can't afford to wait. The California Right to Try law would not have been a silver bullet for patient access to potentially lifesaving treatments, but it would have been an important first step in clearing an imposing obstacle standing in the way of patients: the slow and costly FDA drug approval process.
The best path for one terminally ill patient will be different for another and should be based on that patient's desires and preferences using medical guidance. That is why it is so puzzling that Gov. Brown would protect a terminally ill patient's choice to terminate his life but not protect a patient wishing to save it.
Simply put, Gov. Brown finds it acceptable that terminally ill patients should continue to beg the federal government to save their own lives.