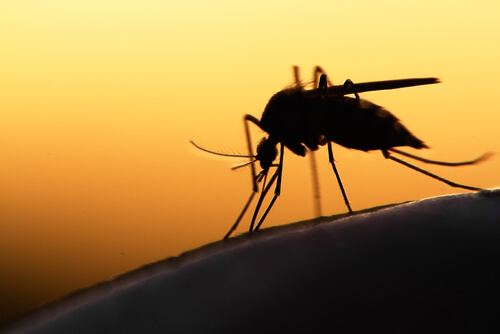 Some months back, I wrote about how the Guinea worm — a vile and disgusting parasite that used to infect millions in Sub-Saharan Africa — is now on the brink of extinction. There is more good news on the war against two similar parasites. First, and amazingly when you consider just how recently we were powerless against it, polio appears to also be on the verge of eradication. Second, and though we've a very long way to go yet, we're making significant headway against malaria. It's entirely possible that both of these scourges could follow smallpox into the history books within our lifetimes; with polio, perhaps within the next decade or so.
It's difficult to overstate how significant the progress has been, especially in Africa, or how heavy the human cost these diseases have wrought. As recently as the year 2000, malaria killed about 850,000 annually; it's about half that number now. Polio infected about 350,000 in 1988; it was down to a few hundred cases earlier this decade and it's in the low dozens now, restricted to three countries (Nigeria, Pakistan, and Afghanistan). When you consider the human costs endured by so many people for so long, it's little wonder why some places have struggled to develop.
Getting over the finish lines with these diseases will be an extraordinarily difficult, expensive, and unspectacular affair. For polio — for which the vectors are relatively easy to control — this likely means keeping up what we've been doing, albeit under awful circumstances with regard to Pakistan and Afghanistan (bear in mind that polio vaccination programs there were, quite literally, subject to a CIA-sponsored conspiracy). For malaria, it'll take an ever-changing combination of strategies, including vaccination (a weak one has already been approved and stronger ones appear to be in the pipeline), new products, better deployment of existing ones, mucking around with mosquito genomes, and lots of monitoring. So, so much monitoring.
Worst of all, keeping up the preventative measures for a period after a disease seems to have disappeared is necessary for all the same reasons it's important to finish one's antibiotic regime (and subject to all the same challenges, just on a societal rather than a personal scale). Turning those last few rounding errors' worth of infections into a genuine zero will be devilishly difficult and giving up too early can either undue years of work, or leave us with resurgent, highly-resistant strains.
The natural world is a cruel place, whether as the result of mankind's fall from grace, or natural selection just doing its thing without a care or conscious thought (in this regard, both hypotheses seem equally valid to me). Through much hard work by many players — pharmaceutical companies, private charities, and, yes, even some government programs — it's becoming not only slightly less awful, but significantly less so. That's good news, because there's no shortage of human evil left to deal with.