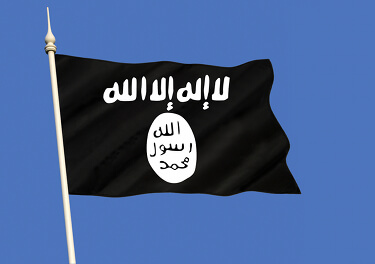 Foreign policy experts have repeated the same sentence over and over: "There is no military solution in Syria." Being professionally trained to automatically question and contradict any opinion held by a very large majority, I have trouble buying this.
Consider, for example, that nearly everyone in 1980 thought the Soviet Union was unstoppable and that nearly everyone in late 1999 agreed that technology stocks were a fabulous investment; we all know what happened in both of those cases. Similarly, if nearly everyone agrees that there is no military solution in Syria, I'm inclined to believe one exists. Let us briefly examine each scenario, unattractive as they may be.
The Assad/Hezbollah/Iran/Russia/Shia Axis Wins
It seems unlikely that a regime backed by, at most, 20 percent of the population could reassert its authority over the entire territory of Syria. Yet, much of Syria's population has either left or is in the process of leaving, making this solution ever more plausible as the country empties out.
It would, however, entail a quasi Iranian takeover of an Arab country, and capitulation by all opposition parties backed by Saudi Arabia, Turkey, the Gulf States, and Egypt. That's unlikely in the near term and only a hair more likely over the long term. I would give this scenario a low probability, though not zero.
Moderate Sunnis Win
Today, this seems very unlikely. Many moderate Syrian Sunnis are no longer in Syria. They are in Berlin and Stockholm, or busy packing up.
The anyone-but-ISIS opposition force includes the Free Syrian Army, other Sunni groups, and the Kurds. It strikes me as improbable — but not quite impossible — that they could defeat Assad on one side and ISIS on the other. Further handicapping them is the fact that Turkey does not want the Kurds, so far the most capable fighters, to gain more strength and territory.
At any rate, a force of moderate rebels (an oxymoron of sorts) would need strong backing from the West against a coalition that includes Russia. Again, a low probability, but not zero.
ISIS Wins
As far as military solutions go, this one seems the most probable. It would be a very bad solution, which is why most of the aforementioned observers prefer to ignore it and pretend that "there is no military solution in Syria" nonsense. I don't know how they can say that when 80% of the Syrian population is Sunni, a similar percentage is in opposition with the Assad regime, and thousands of foreign fighters have joined ISIS.
In a revolution — and let us remember that this is a revolution — the most extreme element usually prevails. See Robespierre, the Bolsheviks, and Mao. In a three-way war, the party that everyone dismisses as marginal can sometimes be the ultimate winner. Again, see Mao.
Nobody should be surprised if we find out that ISIS recruiting improves dramatically after Russia's entry into the war. In war as in physics, every action has an equal counter-action until one side's overwhelming force destroys the other side (WWII) or one side's lasting power exceeds the other side's (Vietnam for the United States, Afghanistan for the Russians).
In order for ISIS to win, it will need the backing of Sunni powers, either tacitly or explicitly. Sure, these powers deplore ISIS's extreme violence and they fear its spread in their direction, but that's generally not their top concern. Saudi Arabia's current priority is to stop Iran's influence from growing over the Arab world. Turkish priority is to stop Kurdish advances. Assad, meanwhile, is more worried about the other rebels who are closer to Alawite territory and to Damascus.
This survival by default means that ISIS has a window of time to get stronger. Besides, a lot of things could change. ISIS leadership could become more "reasonable."
The war could go on for years with the Sunnis backing ISIS just enough so it does not completely lose, but not so much that it wins decisively. Yet, things rarely stagnate forever. The ISIS's strength will either rise or it will fall. Until it becomes a priority target for someone, it can only rise.
A victory by ISIS would mean a takeover of Damascus and of all of Syria. The Alawites, now fighting for their physical survival, may or may not keep their coastal stronghold. ISIS would also dominate large parts of Iraq and would become a threat to Lebanon in the West and to Jordan and Saudi Arabia in the South.
We have seen this movie before: the most extreme party eventually winning because other players have other priorities or less staying power. This isn't going to happen in the next year, but over a ten year period, it might. If we're going to ensure it doesn't happen, we must say the truth clearly: ISIS could win.