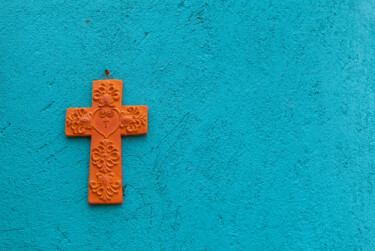 Let me preface this by pointing out why non-Catholics and non-Christians might find this discussion worthwhile. First, Mexico is the United States' largest source of immigrants (legal and illegal) and influential states like Texas are heavily colored by Mexican culture (the Texas population is already nearly half hispanic), so its culture is a significant influence on our own. Second, religion is the foundation of culture: it encapsulates many of the most basic perceptions and priorities on which political decisions are made. Thus, the ideas Mexican immigrants bring with them impacts all Americans.
Though more than 80% of Mexican citizens identify as Catholic, I'm hearing a different story from Catholic educators in Texas. American Catholics often complain generally about the state of catechesis (education about the faith), but it seems to be even worse down in Mexico, where many people are ignorant of the beliefs and traditions they claim as their own.
When I lived in San Antonio, I was surprised how many mexicans (the little "m" is intentional; I'm using it as a more specific term than "hispanic") joined Protestant and Evangelical denominations. That's not a knock on Protestants, but simply an observation of the shallowness many mexicans' feel toward the Catholic Church. Even those remaining within it are often what we orthodox call "cafeteria Catholics" or "cultural Catholics;" i.e., Catholics who prefer the Mass, but willfully ignore Church teachings. Others, I'm told, send their children to religious education classes, but not to Mass.
My purpose is not to complain, but rather to open discussion of what Mexican and hispanic immigrants truly believe and value.
Catholicism was severely persecuted by Mexico's government during the early 20th century. Did the culture ever recover from that oppression? Has the rise of secularism and multiculturalism in Mexican culture been similar to the same in the US? Are there truly any significant differences between the shallow bonds of Mexicans to the Church and the shallow faith of Americans?