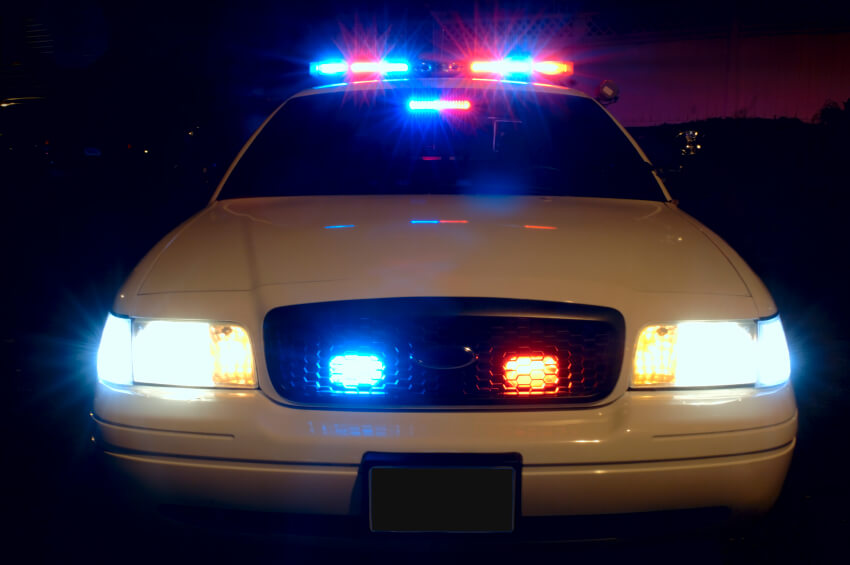 When I hit the bricks as a new police officer, I wanted to help good people and arrest bad ones. Sometimes, helping people is giving them directions to a particular location; other times, it's taking them to a particular destination, like booking, which certainly helped the people in a neighborhood that could behave themselves.
I spent some time working the parks in the city. I always took ownership of any area that I worked. If it was a neighborhood, then that was my neighborhood. If it was a park, then it was my park. Working the park meant talking to kids and their parents as Officer Friendly and to other people as Officer Not-So-Friendly. There were those that used the parks as shooting galleries (heroin users). There was the occasional wienie-wagger (sorry, cop jargon). There were individuals who would carve a small hole into the partition between two bathroom stalls and wait, usually for kids. As the song says: what a wonderful world.
There were times that I had to use some muscle to remind certain individuals that this was my area and they were going to do things my way. I have never felt the need to apologize for that. Some people are just slow learners and will not stop their self-absorbed and entitled behavior until you physically stop them.
Ferguson and Baltimore are perfect examples of the anarchy that results from allowing that kind of behavior to continue unchecked. It is difficult enough to deal with one person like that, but when you have hundreds gathered together that are beyond the reach of reason, your cities are on the road to hell. Chicago has been on that road for quite a while and I know who to blame. When you listen to the mayors of these cities, you soon learn it isn't just their criminals that are beyond the reach of reason.
Sometimes, police work provides warm fuzzies; sometimes, it is violent. That is just the nature of the job. My advice to city leaders is to reward the good citizen with the warm fuzzies. The criminal should be not rewarded with a hug and then release.
James B. Comey, the Director of the FBI, spoke at his alma mater the University of Chicago Law School last week. I have linked to his entire speech, but here are some excerpts that deserve your attention. First, on mass incarceration:
Each drug dealer, each mugger, each killer, and each felon with a gun had his own lawyer, his own case, his own time before judge and jury, his own sentencing, and, in many cases, an appeal or other post-sentencing review. There were thousands and thousands of those individual cases, but to speak of "mass incarceration" I believe is confusing, and it distorts an important reality.

And we must stare hard at reality if we are to make good decisions.
Then, on officers' growing reluctance to use proactive policing in the wake of Ferguson and Baltimore:
In today's YouTube world, are officers reluctant to get out of their cars and do the work that controls violent crime? Are officers answering 911 calls but avoiding the informal contact that keeps bad guys from standing around, especially with guns?

I spoke to officers privately in one big city precinct who described being surrounded by young people with mobile phone cameras held high, taunting them the moment they get out of their cars. They told me, "We feel like we're under siege and we don't feel much like getting out of our cars."

I've been told about a senior police leader who urged his force to remember that their political leadership has no tolerance for a viral video.

So the suggestion, the question that has been asked of me, is whether these kinds of things are changing police behavior all over the country.

And the answer is, I don't know. I don't know whether this explains it entirely, but I do have a strong sense that some part of the explanation is a chill wind blowing through American law enforcement over the last year. And that wind is surely changing behavior.

Part of that behavior change is to be welcomed, as we continue to have important discussions about police conduct and de-escalation and the use of deadly force.

Those are essential discussions and law enforcement will get better as a result.

But we can't lose sight of the fact that there really are bad people standing on the street with guns. The young men dying on street corners all across this country are not committing suicide or being shot by the cops. They are being killed, police chiefs tell me, by other young men with guns.

Lives are saved when those potential killers are confronted by a strong police presence and actual, honest-to-goodness, up-close "What are you guys doing on this corner at one o'clock in the morning?" policing. All of us, civilian and law enforcement, white, black, and Latino, have an interest in that kind of policing.

We need to be careful it doesn't drift away from us in the age of viral videos, or there will be profound consequences. If we are not careful, we will lose the space in American life to talk about criminal justice reform—to focus on recidivism and re-entry and sentencing reform—and to talk about effective police interactions with civilians, all of which are essential.
Do read the whole thing.