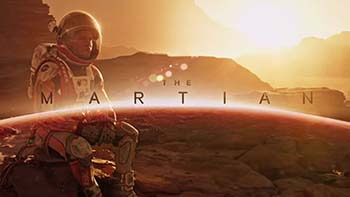 For decades now, even free-market economists have argued that the government should fund basic scientific research. I myself have always felt suspicious of the argument — this is one reason I remain skeptical of NASA, despite the ridicule of my comrades Rob Long and James Lileks, who can barely contain their pleasure at the thought of spending untold sums to send someone to Mars — but I confess that I've never possessed the analytical skills to investigate the argument, let alone refute it.
Along comes Matt Ridley in this weekend's edition of the Wall Street Journal, where he has published a brilliant essay called "The Myth of Basic Science." Excerpts:
[I]t has been an article of faith that science would not get funded if government did not do it, and economic growth would not happen if science did not get funded by the taxpayer….[Yet as Terence Kealey, a biochemist who became an economist argues] there is still no empirical demonstration of the need for public funding of research and that the historical record suggests the opposite.

After all, in the late 19th and early 20th centuries, the U.S. and Britain made huge contributions to science with negligible public funding, while Germany and France, with hefty public funding, achieved no greater results either in science or in economics. After World War II, the U.S. and Britain began to fund science heavily from the public purse. With the success of war science and of Soviet state funding that led to Sputnik, it seemed obvious that state funding must make a difference.

The true lesson—that Sputnik relied heavily on Robert Goddard's work, which had been funded by the Guggenheims—could have gone the other way. Yet there was no growth dividend for Britain and America from this science-funding rush. Their economies grew no faster than they had before.
In other words, the government should spend a lot less even than many on our side had supposed.
As for Brothers Long and Lileks, why should NASA spend tens of billions to send a man to Mars when 21st Century Fox has already put Matt Damon on the planet for just $100 million?