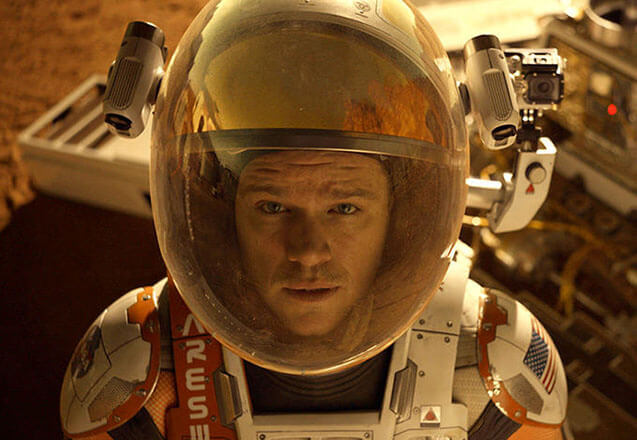 Over at USA Today, I have a column on the recent hit movie The Martian and contrast the attitudes in it to today's real-life space agency:
Going back decades, one of the favorite, albeit mindless, phrases in policy on human spaceflight is "safety is the highest priority." Then-NASA Administrator Daniel Goldin invoked it in 1996, on the 10th anniversary of the loss of the space shuttle Challenger. It has continued into the present, with recent repetition from current Administrator Charles Bolden and space committee leadership on Capitol Hill, including Reps. Chaka Fattah, D-Penn., and Donna Edwards, D-Md. It can be found in NASA training documents and was recently cited in the NASA authorization act.

In fact, this attitude keeps us dependent on the Russians for access to the International Space Station for our astronauts because of NASA's time-consuming development processes to ensure that we never lose a crew.

The latest Hollywood blockbuster, The Martian, provides some interesting insights into the risk aversion that, despite NASA's hype about the "Journey to Mars," continues to confine the agency to low Earth orbit, as it has for more than four decades (spoilers ahead).
As I note in my book, when "safety is the highest priority," everything else, including actually performing the mission, is assigned a lower one. When that phrase becomes codified into law, as it was in the most recent NASA authorization bill, if taken seriously, it essentially outlaws human spaceflight.
The attitude is indicative of the lack of importance we give to the opening of space to humanity, despite Congressional willingness to spend/waste billions on it each year (mostly because of the jobs it provides in the zip codes of the members of the space committees on the Hill). If we were serious about human expansion into space, that, not safety, would be the highest priority. As I conclude in the column, NASA won't have to worry about the scenario in the book and film:
Due to risk aversion and the implied policy against sending humans beyond Earth orbit because of the "safety is the highest priority" mantra, NASA does not have to fear stranding an astronaut on another planet, because it will never send one.

Fortunately, others, such as Elon Musk, are more willing to accept risk, and are more likely to go than NASA and Congress. There is a beatitude that the meek will inherit the Earth. The rejoinder in the space community is that the bold will go to the stars. But there is nothing bold about today's government space program, and until that changes, NASA will remain stuck in low Earth orbit.
I see no sign on the horizon that it will, in fact, change. Space hasn't been important since Apollo, and absent a similar existential threat such as the one we faced in the Cold War, that demanded a space effort to counter it, it's not likely to become so.