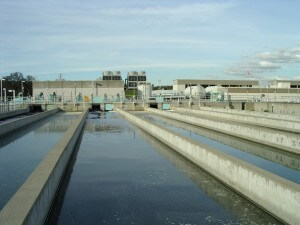 I've seen that there is an unofficial series of sorts on Ricochet, where members write posts explaining what they do in their day jobs. I work for a company that does wastewater treatment (for industries, so my perspective is a little different from your local municipal wastewater treatment plant). This post is my contribution.
The motivation for treating wastewater is to avoid or mitigate negative impacts on the river, lake, ocean, or other area into which it flows. Common negative impacts include filling waterways with debris or sediment, causing fish kills or dead zones by depleting oxygen levels, promoting algae blooms, and spreading pathogens that can harm other people who use that water. In some cases, there may also be concerns related to specific heavy metals or other chemicals. I'll focus on oxygen depletion, but feel free to ask about other impacts in the comments.
When organic matter (and there is plenty of that in wastewater) gets discharged into the environment, it gets degraded by microorganisms. These decay processes consume oxygen, which dissolves fairly poorly in water. If the amount of organic matter is high enough, the rate of decay can exceed the rate at which more oxygen can dissolve into the water, and the level of oxygen can drop to the point that fish and other things living in the water start to die.
Wastewater treatment systems take these same natural degradation processes and accelerate them in engineered environments. Then, when the treated effluent is discharged, it is low in organic matter and negative impacts can be avoided. This idea of providing engineered environments for biological processes will be familiar to anyone who has ever done home-brewing: You add a starter culture, maintain suitable temperatures, manage the release of gases, and so on, but the bulk of the work is done by microorganisms.
One of the keys to the engineered environments in wastewater treatment plants is maintaining a suitable oxygen level. Oxygen does not dissolve that easily in water, so wastewater treatment plants use prodigious amounts of energy (on air compressors or blowers, surface agitators, etc.) to add air to the water at a sufficient rate. At other times, air is deliberately excluded to promote modes of decay that happen in the absence of oxygen, or anaerobic processes.* In contrast to the energy expended to add oxygen to water, anaerobic processes actually yield energy because biogas (comprising methane and other gases) is the end product of decay under those conditions.
Another important aspect to biological wastewater treatment is keeping the microorganisms that do the work around long enough and in sufficient quantities. To accomplish this, wastewater treatment processes incorporate some form of solid-liquid separation (which has the added benefit of keeping discharges of debris and sediment low). Traditionally, this was achieved in settling tanks, with the sludge that settled to the bottom pumped back to the main part of the treatment system. Known as "activated sludge," this process is now a century old. In a growing number of modern facilities, solid-liquid separation is achieved with membrane technology, in which water is drawn through a thin layer of polymer or ceramic by a pressure difference while particles (and even some dissolved constituents) are retained. This is a more efficient and reliable separation process than settling, at the cost of requiring more energy and maintenance for operating.
Aside from understanding a little bit about how wastewater treatment plants work, there are a couple of other things I think you should know:
1. Household water use (and wastewater generation) is only a small slice of a large pie that includes agriculture, industry, electricity generation, oil, and gas. In discussions of the drought in California, for example, it often seems people are not aware of the relative scales.
2. There is a growing trend to see wastewater not as a problem to get rid of, but as a potential resource. As alluded to above, anaerobic processes can be used to recover some energy from wastewater (particularly with some industrial wastewaters). It is also possible to treat wastewater to the point that the purified effluent can be reused.** Recovering nutrients to use as fertilizers is another interesting application.
Feel free to ask any questions in the comments below or in a private message! I enjoy talking about this, um, "stuff."
*There is also an in-between condition known as "anoxic" where free oxygen is not present but there is nitrate, which is a weak oxidant and can partially act as a substitute. Anoxic processes produce nitrogen gas, not biogas.
**At a conference I attended last week, I had a chance to sample a beer that was brewed with recycled effluent.