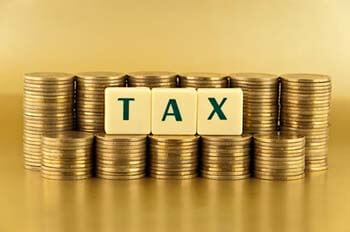 The progressive/left-wing response to the new Brookings study on inequality is obvious, right? From "Would a significant increase in the top income tax rate substantially alter income inequality?":
The high level of income inequality in the United States is at the forefront of policy attention. This paper focuses on one potential policy response: an increase in the top personal income tax rate. We conduct a simulation analysis using the Tax Policy Center (TPC) microsimulation model to determine how much of a reduction in income inequality would be achieved from increasing the top individual tax rate to as much as 50 percent. We calculate the resulting change in income inequality assuming an explicit redistribution of all new revenue to households in the bottom 20 percent of the income distribution.

The resulting effects on overall income inequality are exceedingly modest. That such a sizable increase in top income tax rates leads to such a limited reduction in income inequality speaks to the limitations of this particular approach to addressing the broader challenge. To be sure, our results do not speak to the general desirability of a more progressive tax-and-transfer schedule, just to the fact that even a significant tax increase on high-income households and corresponding transfer to low-income households has a small effect on overall inequality.
Study authors William Gale, Melissa Kearney, and Peter Orszag (!) call their proposed tax increase "sizable." And it is. Top marginal tax rates haven't been so high in a generation. And few politicians are publicly contemplating such an increase. Well, maybe Bernie Sanders is, though he doesn't think it would be such a biggie. Remember the golden age that was the 1950s! And some top left-liberal economists have been arguing the US economy would be fine with a 70 percent top rate, if not higher. Surely some inequality alarmists would love the Brookings scholars to plug higher rates into that TPC model, though it seems doubtful the results would be dramatically different.
What would make a difference? Inequality researcher and best-selling author Thomas Piketty says "the main policy to reduce inequality is not progressive taxation, is not the minimum wage. It's really education. It's really investing in skills, investing in schools." That would seem to reflect the idea, put forward by Steven Kaplan and Joshua Rauh, that technology and globalization have enabled the highly talented and educated individuals to manage or perform on a larger scale, "thus becoming more productive and higher paid."
Then there's the much-discussed analysis by economics grad student Matthew Rognlie that suggests surging real-estate prices play a big part in the inequality story. Here's looking at you, San Francisco. In other words, as Noah Smith explains, "it's landlords, not corporate overlords, who are sucking up the wealth in the economy." If so, the Economist recommends, "policymakers should deal with the planning regulations and NIMBYism that inhibit housebuilding and which allow homeowners to capture super-normal returns on their investments." (More here on how government drives inequality, the bad kind.) And Orszag himself has highlighted recent research showing pay inequality rising because some firms pay just pay a lot better.
Now there may be other reasons to increase high-end taxes, such as to fund expanded wage subsidies for low-income workers. But reducing inequality does not seem to be one of them.