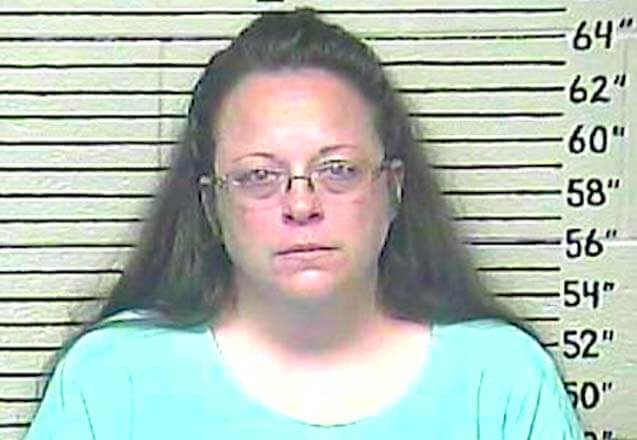 An email from a friend:
"A holiday, like Liberalism, only means the liberty of man. A miracle only means the liberty of God. You may conscientiously deny either of them, but you cannot call your denial a triumph of the liberal idea. The Catholic Church believed that man and God both had a sort of spiritual freedom. Calvinism took away the freedom from man, but left it to God. Scientific materialism binds the Creator Himself; it chains up God as the Apocalypse chained the devil. It leaves nothing free in the universe. And those who assist this process are called the 'liberal theologians.'" — G. K. Chesterton in Orthodoxy

If like me you listened to NPR's Morning Edition this morning, you'd know that the entire first ten minutes of the broadcast was a survey of news that the Pope had summoned and met with Kim Davis. The lede of the piece? Its entire conceit? That the Pope had probably made a mistake; that an aide had entrepreneurially set up the meeting; that just a day before Pope Francis was heard to have said something which could be construed as suggesting that he didn't even know who Davis was, so he probably — certainly! definitely! — did not request the meeting with Davis; it must have been a mistake.

I mention this only to convey the happy news that the liberals are just as confused as us.