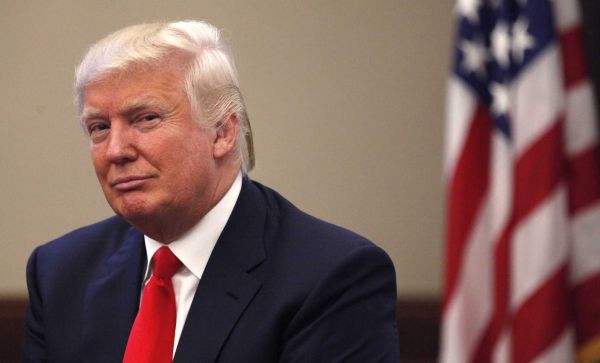 Republicans have youth on their side. That's one of the many arguments offered for why the GOP may have a bit of an advantage in the next presidential election cycle. For the past quarter-century, we've abjured sexagenarian (stop laughing!) commanders-in-chief. Bill Clinton was 46 when he took the oath of office. George W. Bush was 54. Barack Obama was 47. There definitely seems to be a sweet spot.
Now compare the two presidential fields. Let us assume for a moment — "assume" understood here as "acknowledge the obvious reality" — that there are only three major potential candidates on the Democratic side: Hillary Clinton, Bernie Sanders, and Joe Biden. Average age of that group? 71.
Now consider the Republican field. While there are plenty of entrants in their 60s (given the size of this field, there are plenty of entrants from every demographic), there is also a surplus of youth. Bobby Jindal, Marco Rubio, Ted Cruz, and the recently departed Scott Walker are all in their 40s. Rand Paul, Chris Christie, and Rick Santorum are in their 50s.
On this measure (as, really, on every other) you'd rather be picking off the GOP menu than the progressive alternative. Fewer leftovers.
Here's what I find a bit odd: conservatives have gotten a lot of mileage out of the notion that the 67-year-old Hillary Clinton is old and tired. And she's the youngest of the major Democratic candidates. The one actuarial point that no one has bothered to make: at 70 years of age in January 2017, Donald Trump would be older on the date of his inauguration than any president in American history.
Now, granted, Trump presents a far more vigorous image than the "I have a 4:30 reservation at Denny's" former Secretary of State. But wouldn't this at least be a point of discussion with just about any other candidate?
Like a lot of other people, I thought Trump faded into the background during much of the last debate. I still suspect that owed primarily to the fact that the policy waters got too deep. But Trump was complaining the next day that the event went on far too long. Now, to be fair, he's totally right about that — but If Hillary or Joe Biden responded that way, we'd be distributing photoshops of them using walkers the next day.
Maybe Trump was bored. Maybe he was in over his head. Or maybe — just maybe — he was running out of gas. After all, his campaign isn't real sweat-intensive. This is a guy who does the sunday shows via telephone (I'm sure Fred Thompson is kicking himself for not realizing that was an option).
Does it matter? Well, perhaps, insofar as I think it's safe to say that an older Trump will likely be an even coarser, less restrained Trump (getting old is like getting drunk: whether you intend to or not, you're going to show people who you really are). But, thinking back to the days when the media was obsessed over the John McCain death pool, it's a little curious that no one seems to raise this, no?