Ramesh Ponnuru at National Review with the scoop that sent 1,000 political writers' hearts aflutter. It is on:
When Josh Alcorn joined the Draft Biden super PAC, MSNBC headlined its story on the move "Draft Biden just got real." Alcorn had been finance director and senior adviser to the late Beau Biden, the vice president's son, and had worked as finance director for Harry Reid as well. Judging from phone conversations Alcorn had on an Amtrak train from New York to Wilmington yesterday, the Biden campaign is about to get still more real.

Another passenger said that Alcorn was being loud enough in the café car to make it hard to work. He said that Alcorn had said on one call, "I am 100 percent that Joe is in." He was less certain of when Biden would announce, but guessed it would be in mid-October. Alcorn's own plans to travel to California in early October would have to be canceled if Biden announced earlier.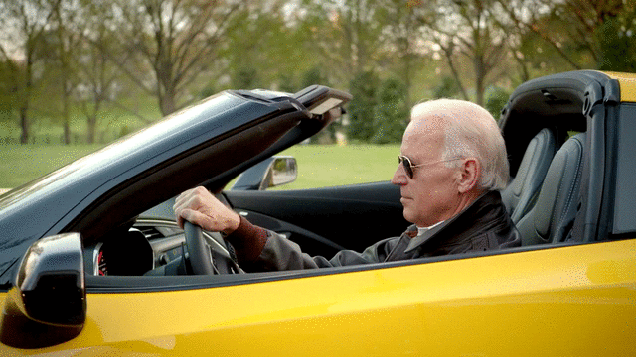 It looks like 2016 will be a big [expletive] deal after all, pitting the record of articulate, bright and clean Barack America against the party that's gonna put y'all back in chains. Stand up, Neil Kinnock, and let the people see you! Oh, God love ya … what am I talking about? I just meant that you can't go to a White House unless you have a slight Delaware accent and an Amtrak ticket, man.
Yes, I'm thankful as a blogger, but I'm nervous as an American. Nevertheless, politics just got fun again.