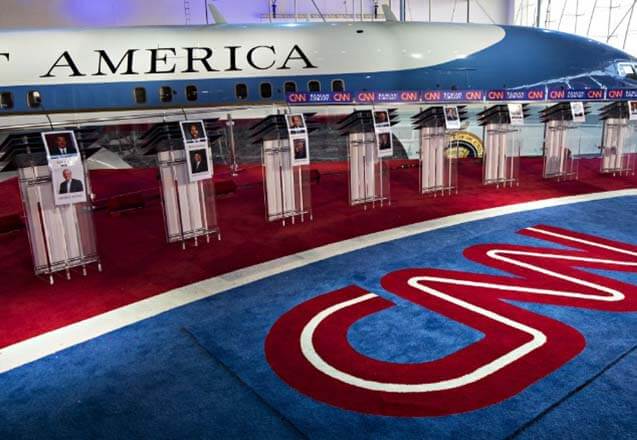 The 2016 election was the grand battle conservatives had been hoping for since Ronald Reagan left the Oval Office. The roster of candidates was to be a who's-who of smart, proven, center-right leadership.
Scott Walker would show how his gutsy union changes transformed a blue state, while Bobby Jindal shared how his school choice revolution changed Louisiana. Rick Perry could press his breathtaking jobs record and tell us how to "make Washington inconsequential in our lives."
From the Senate, Tea Party constitutionalist Ted Cruz would bring the intellect, while Florida's Marco Rubio brought the heart. Add Rand Paul to energize the growing conservatarian wing, and the trio would appeal to the young, minorities, and independents.
Moderate Chris Christie would reach out to northeastern voters once considered out of reach for the GOP while Carly Fiorina and Ben Carson added an outsiders' perspective from the worlds of technology and medicine.
No more settling for uninspiring match-ups like Mitt Romney vs. Herman Cain, John McCain vs. Mike Huckabee, or Dubya vs. Alan Keyes. 2016 was going to be about Big Ideas on turning around a debt-ridden, war-weary, stagnant superpower. A policy wonk's dream.
Even better, Republicans could finally laugh at the Democratic primary featuring a corrupt Clinton, a socialist Sanders, and a Bidenesque Biden. Imagine the contrast of tired old Democrats yelling about microaggressions and wiped email servers, as fresh, dynamic Republicans addressed high-level social and economic policy.
It would be obvious to the electorate that Republicans were the only party with the vision, with the heart, and with the intelligence to lead the nation.
Instead, here are the political headlines of Summer 2015:
Trump on McCain: "I like people who weren't captured"
Trump on Megyn Kelly: "There was blood coming out of her… wherever."
Trump: Rick Perry "should be forced to take an IQ test" before debate
Trump is going to war with Scott Walker after being called "DumbDumb" by one of his supporters
Trump on Fiorina: "Can you imagine that, the face of our next president?"
Trump on Heidi Klum: "She's no longer a 10."
These are the lofty policy debates dominating the presidential election of a 21st century superpower. We aren't discussing America's $18.4 trillion national debt and our insolvent social programs. The stagnant economy and an expansionist China, Russia, and Islamic State. Burning cities at home and burning countries abroad.
Instead we're trading GIFs of a reality show star on "The Tonight Show," giggling about menstruation, and wondering if the most impressive GOP field in a generation are a bunch of "dummies" or if they're a bunch of "losers."
These are serious times. We are not a serious people.