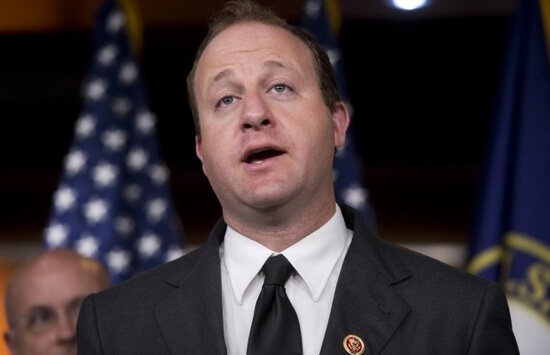 Yesterday FIRE's Legislative and Policy Director, Joe Cohn, testified before the House Education and Workforce Committee's Subcommittee on Higher Education and Workforce Training during its hearing on "Preventing and Responding to Sexual Assault on College Campuses." When delivering his testimony, Joe elaborated on the importance of preserving the due process rights of accused students during investigations of campus sexual assault. But one moment from the hearing stood out in particular.
As you can see from the video below, Rep. Jared Polis (D-Colo.) suggested that the "preponderance of the evidence" standard — which requires only that fact-finders be 50.01 percent certain in order to find an accused student guilty — may be too high of a bar for campus sexual assault cases:
"It certainly seems reasonable that a school for its own purposes might want to use a preponderance of evidence standard, or even a lower standard. Perhaps a likelihood standard. I mean, we're talking about a private institution, and if I was running one I might say, well, you know, even if there is only a 20 or 30 percent chance that it happened, I would want to remove this individual."[Emphasis added.]
Polis went on to say:
"It seems like we ought to provide more of a legal framework, then, that allows a reasonable likelihood standard or a preponderance of evidence standard. If there are 10 people who have been accused, and under a reasonable likelihood standard maybe one or two did it, it seems better to get rid of all 10 people. We're not talking about depriving them of life or liberty, we're talking about them being transferred to another university, for crying out loud." [Emphasis added.]
Polis' last line drew enthusiastic applause from the crowd, which mostly consisted of college students, college-aged interns, rape survivor advocacy organizations, and Capitol Hill staffers. Throughout the hearing, Stanford University students held up signs protesting Joe's remarks.
Check out the video of Polis' statements below or over at the Subcommittee's YouTube channel, which has the full hearing.