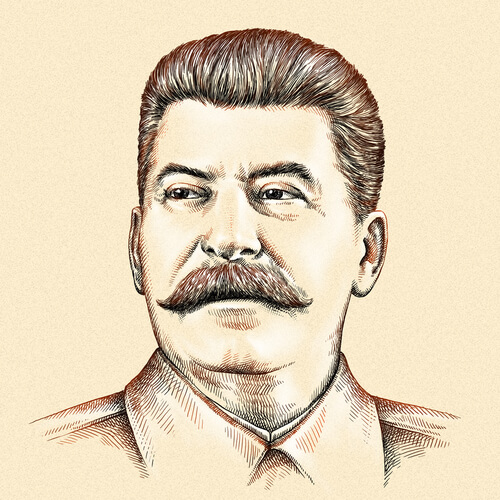 There were ugly shenanigans this year at the annual meeting of the American Political Science Association (APSA) and there is a good chance that there are more to come (I covered last year's events here and here). The APSA was founded as an unincorporated association in 1903 and incorporated in 1954 as a 501(c)3. It operates to this day under the original constitution, which defines its purpose in the following fashion:
Article II: Purpose
1. It shall be the purpose of this association to encourage the study of Political Science, including Political Theory, Political Institutions, Politics, Public Law, Public Administration, and International Relations.
2. The Association as such is nonpartisan. It will not support political parties or candidates. It will not commit its members on questions of public policy nor take positions not immediately concerned with its direct purpose as stated above. But the Association nonetheless actively encourages in its membership and its journals, research in and concern for significant contemporary political and social problems and policies, however controversial and subject to partisan discourse in the community at large these may be. The Association shall not be barred from adopting resolutions or taking such other action as it deems appropriate in support of academic freedom and of freedom of expression by and within the Association, the political science profession, and the university, when in its judgment such freedom has been clearly and seriously violated or is clearly and seriously threatened.
On 30 July, Steven Rathgeb Smith, executive director of the APSA, sent members of the association a memorandum together with a new set of bylaws proposed by the Ad Hoc Committee on Governance Reform that had been approved by the Council of the APSA. It would, members were told, "consolidate the Constitution and Bylaws into a single and consistent document" that would conform "with the 2010 Washington, D. C. law governing nonprofits" and remedy "governance issues that complicate and hinder the effective governance of the Association." There was nothing in the memorandum to suggest that anything was being altered other than electoral and administrative procedures, and next to no one read the document.
There was, however, one notable exception, and he noticed that one other change had been surreptitiously introduced. It had to do with the stated purpose of the association, which would now read as follows:
3. Statement of purpose

a. The purposes of the Association are to encourage the study of political science, support political scientists in their research, teaching, and public engagement, and publish materials related to political science.

b. In achieving these purposes, the Association strongly supports academic freedom.

c. In pursuance of its purposes, the Association has the powers to do all things necessary, proper and consistent with obtaining and maintaining its tax‐exempt status under section 501(c)(3) of the Internal Revenue Code.
What bothered this political scientist was a handful of sentences that had been dropped:
"The Association as such is nonpartisan. It will not support political parties or candidates. It will not commit its members on questions of public policy nor take positions not immediately concerned with its direct purpose as stated above."
As a 501(c)3, the APSA would, in fact, be barred by law from supporting parties and candidates. But, if the changes were to go through, it would not be prohibited from committing "its members on questions of public policy" and from taking "positions not immediately concerned with" the study of political science and research, teaching, and public engagement on the part of individual political scientists.
This may seem insignificant, but it is not. The APSA is rare among scholarly associations these days in remaining studiously neutral with regard to the public policy disputes of our time. In the years since the Vietnam War became controversial, the American Historical Association and other scholarly associations have — with some frequency — taken such stands, which tend to rule out civil scholarly debate within these associations and to marginalize dissenters.
The political scientist in question alerted a number of other members of the APSA, and together we attended the annual business meeting of the association this past Friday at the APSA's annual meeting in San Francisco, hoping to propose an amendment that would restore the original language. This opportunity we were denied; when one in our number stood to draw the attention of the chair to the fact that the business meeting no longer had a quorum — and could therefore no longer conduct business — those present voted to ignore the absence of a quorum and to submit the proposed bylaws to the members of the APSA for final approval by an electronic ballot. All of this is supposed to take place between now and the 4th of October, when the new bylaws are slated to go into effect.
Last night, I took a closer look at the old Constitution, at the bylaws added in 1954, and at the proposed new bylaws, and I discovered another sinister addition. The old Constitution stipulated that "Any person sharing the objects of this Association may become a member upon payment of annual dues." This language was retained in the new consolidated constitution and bylaws. But something else was added under Article II: Members:
5. Revocation of membership

The Council may revoke an individual's membership in the Association by a 2/3rds vote of all Council members after hearing from the member whose membership is in question. Unless earlier removed from office according to Article V, Section 9, the membership of a person serving as a member of the Council or an officer of the Association may not be revoked until the end of that person's term of office.
And, prompted by me, another member reviewed the document and found this new provision under Article V: The Council:
9. Removal from office

Any Council member may be removed on a vote of 2/3rds of the members of the Executive Committee and 75% of the Council; removal of a Council Member creates a vacancy which must be filled by the procedure described in section 6 of this Article.
In short, provision has now been made for a purge; the purge is to be carried out by the clique who now control the Council and who nominate their successors (who are generally elected without a contest); and, in carrying out such a purge, they can act at will. For no grounds for removal or revocation are specified.
An attempt is now underway to persuade the officers of the association to pull back from the brink and to withdraw their proposal or resubmit it, properly amended, to next year's business meeting. If need be, we will secure counsel and take them to court as, in the absence of a quorum, they were not empowered to do what they did this past Friday.
I doubt, however, whether the clique that has seized power within the APSA will be deterred. They tried a fast one on Friday. When caught redhanded, they resolutely dug in their heels; ultimately they are the ones who will count the ballots if this proposal goes to the membership of the association for approval. The fix is in. Joe Stalin would be proud.
All of this is part of a larger pattern within the academy. Everything is now politicized, and it looks as if in the future the space for free and open scholarly disputation traditionally provided by colleges, universities, and scholarly associations will no longer be available.
If, within the APSA, there is going to be a purge, however, I want to be first in line. I always envied my late friend Eugene D. Genovese his having been expelled from the Communist Party USA for rightwing deviationism. This I regarded as a badge of honor, and I do hope that I will soon be placed in a position to don it myself.