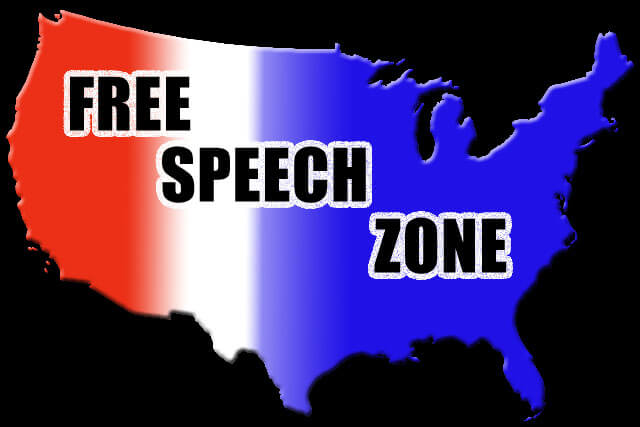 Earlier this month, The New Yorker ran an article by Kelefa Sanneh called, "The Hell You Say," which purports to examine "the current free-speech debate." Unfortunately, the article is chock full of inaccuracies and flawed arguments. We simply could not let this slide, so I, along with other staff members at FIRE, have carefully compiled A Dozen Things 'The New Yorker' Gets Wrong about Free Speech (And Why It Matters). Why is criticizing this one magazine article important, you might ask? As I say in our rebuttal:
First of all, in a time when people seem increasingly comfortable with book banning, blasphemy laws, hate speech laws, and amending the Constitution to limit the First Amendment, it's important to take every opportunity we can to correct common misconceptions and explain some of the basics of the deep and profound philosophy behind free speech and the wisdom inherent in First Amendment law. Second, it's important to take on the growing tide of critics, including authors and even journalists, who rely on freedom of speech but want to dismiss it as something unsophisticated or even dangerous. Whether from Eric Posner, Gary Trudeau, or Noah Feldman, there is a push to dismiss freedom of speech that seems to lionize the fact that other countries limit it. Every single one of these critics should sit down and read Flemming Rose's book on international censorship, The Tyranny of Silence, before assuming that "enlightened censorship" is either justified or working out well for anyone.
There are ten more things the intrepid staff of the Foundation for Individual Rights in Education believes The New Yorker got wrong about free speech. Here's the first:
———————————————————————————————-
1. "In the years since [the speech debates of the 1990s], restrictive campus speech codes have been widely repealed, which is why modern free-speech advocates are often left to battle less draconian forms of censorship, like cancelled commencement addresses."
On this point, Sanneh is simply misinformed. He may be thinking about the fact that since the late 1980s, numerous restrictive speech codes have been struck down as unconstitutional by federal courts across the country. But this virtually unbroken string of courtroom defeats (more than a dozen universities have seen their speech codes ruled unconstitutional in court, while nearly three dozen either have seen their policies struck down in court or have had to settle lawsuits) has not changed the fact that a majority of the nation's top institutions of higher education continue to maintain speech codes. FIRE conducts extensive research on speech codes every year and we publish an annual report condensing that research into a picture of the state of free speech on campuses nationwide. According to our most recent report, released in December 2014, more than 55 percent of the 437 colleges and universities analyzed maintain speech codes that seriously infringe upon the free speech rights of students.
Worse still, a new generation of restrictive speech codes is being installed nationwide in the wake of the federal government's unprecedented intrusion into colleges' handling of claims of sexual harassment and sexual assault. Faced with the threat of federal investigation and possibly even a loss of federal funds, many colleges are adopting a restrictive definition of sexual harassment put forth by the Department of Education's Office for Civil Rights in a document billed as a "blueprint for colleges and universities throughout the country." So while FIRE is indeed concerned with other forms of censorship (such as the very real censorship that occurs when universities disinvite commencement speakers to avoid discomfort and discontent among their students), we also continue to fight vigorously against campus speech codes.
Make sure to check out the rest of our rebuttal at The Huffington Post. Let me know what you think.