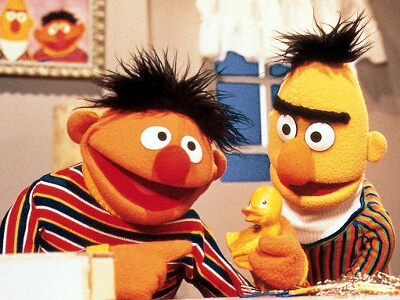 For the next five seasons, new episodes of Sesame Street will run first on HBO (and its online partners), then on PBS nine months later. As part of the deal, PBS gets the show for free.
So, is this 1) simply a creative funding arrangement for PBS; 2) a nail in the coffin for PBS' very existence; or 3) best yet — and my personal opinion — yet more proof that PBS does not need federal subsidies to stay alive and stay "public"?
For those of you still scratching your head over this partnership, it makes perfect sense from a business perspective. Though Sesame Street received funding from PBS, that money amounted to less than 10 percent of the funding needed to produce the series. The remaining cash was procured through licensing revenue from DVD and merchandise sales. However, as more and more people turn to streaming and VOD services, fewer and fewer people are purchasing the physical media which used to be Sesame Workshop's bread and butter. According to The New York Times, approximately two-thirds of children who currently watch Sesame Street do so on demand rather than watching on PBS. Naturally, if we want more Oscar the Grouch in our lives, Sesame Workshop had to find alternate ways of financing his high-rolling, trash-dwelling lifestyle.