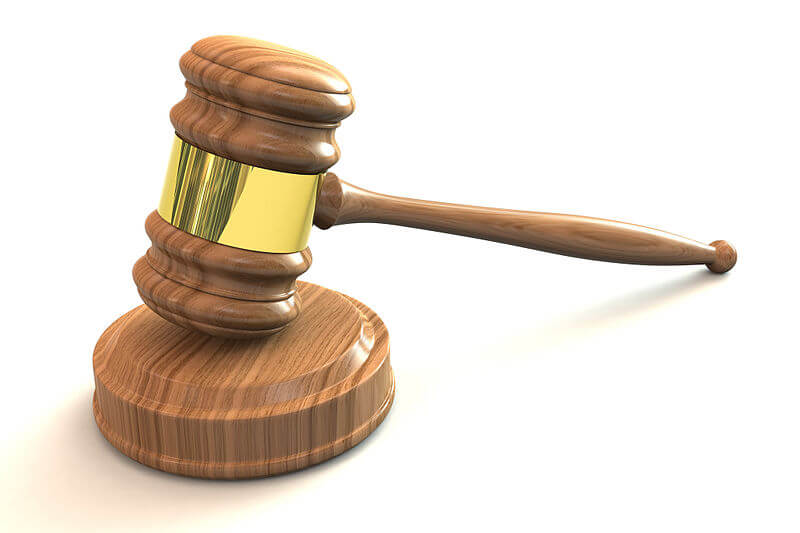 Leah Libresco is one of the most interesting writers in the blogosphere. After graduating from Yale with a degree in mathematics, she matriculated into the real world. She started a blog on the Patheos atheist channel that shot to the top of the charts. Libresco was quickly hired by the Huffington Post. She rose to prominence because of her unique way of arguing for the atheist position.
After several years of challenging believers with tough questions, Libresco shocked the blogosphere with her conversion to Catholicism. She now runs the blog Unequally Yoked and writes at FiveThirtyEight. She runs the podcast Fights in Good Faith for Real Life Radio.
I came across a review of her new book, Arriving at Amen: Seven Catholic Prayers That Even I Can Offer, at the American Conservative, and was captivated by the reviewer's explanation of her quirky and sometimes flat-out weird theological point of view. My curiosity thus piqued, I visited Libresco's blog, then made my way over to her podcasts, where I found the May 2 edition: What Duties Come with Wealth. It was great fun!
Libresco begins with the famous teaching of St. Basil the Great, who wrote:
When someone steals another's clothes, we call them a thief. Should we not give the same name to one who could clothe the naked and does not? The bread in your cupboard belongs to the hungry; the coat unused in your closet belongs to the one who needs it; the shoes rotting in your closet belong to the one who has no shoes; the money which you hoard up belongs to the poor.
Using this as a starting point, Libresco moves to a discussion of wealth as power and as opportunity. There's no question that the rich, particularly the fabulously rich, have enormous power to influence the world by caring for the suffering, or by acquiring enormous control over the lives of their fellow human beings. A man with the wealth to feed the hungry can also enslave the masses by allowing them only a few morsels in exchange for their obedience. This is common in the third world, where corrupt and ruthless men plunder the resources of private charitable organizations and allow only a few scraps to reach the desperate mob. What greater control can any man have than a monopoly on simple survival?
On the opposite side of the coin, the rich possess the power to improve the current state of affairs by giving lavishly to the impoverished or engaging in philanthropic endeavors designed to feed the hungry or cloth the naked. Historically, the rich have been patrons of the arts, preservers of natural beauty, and promoters of literature, art, science, philosophy, and a host of other noble ventures. Of course, the misers have always been with us. Midas has long been condemned for his selfishness. But that takes nothing away from the generous rich.
As I listened, I was reminded that questions about the uses and abuses of wealth have a long pedigree. For Plato and Aristotle, wealth was only a means to the ultimate human end as a rational animal. According to these Greek philosophers, men properly pursue wealth only to the extent that they achieve sufficient comfort to allow for contemplation of the ultimate human good: maximization of the intellectual and moral virtues. Aristotle argued that wealth has only so much value as it promotes health — both material and moral. I suspect that, in the modern idiom, Aristotle would promote an upper middle-class lifestyle: It's appropriate to have a Mercedes, but maybe not a Ferrari. I vaguely recall that in the Eudemian Ethics, he called the relentless pursuit of money swinish.
Early Christian thinkers often came down on the side of St. Basil. Taking their cue from Jesus, they argued that archetype of the good Christian wealthy man was his willingness to sell his goods, give them to the poor, and follow Him. This didn't necessarily mean that a Christian was prohibited from becoming rich. After all, Joseph of Arimathea was rich, and he is praised in the Gospel's for his unselfish act of donating his elaborate tomb to Jesus. The question for a rich Christian is whether he is sufficiently detached from the world that the surrender or loss of his wealth would still leave him blessed.
St. Augustine famously said, "Happy the man who has everything he desires, provided he desires nothing amiss." One way to interpret Augustine is to apply moral rules to his declaration. For example, we might criticize a man who spends his money on concubines because promiscuity is a consequence of lust, and lust is one of the deadly sins. But we might also consider Augustine's admonition as a condemnation of excess concern for money as money. To use a modern example, Augustine might have seen the collection of high priced cars as something amiss: a form of idolatry.
In medieval times, great attention was placed on the dangers of excess, especially to the political and legal system. Averroes saw the rise of greed as a danger to the community because — and we see this in our day — wealth can corrupt even the best of men, and they will often use their power to subvert the law, and even impoverish the people, in a search for greater and greater wealth and power.
Aquinas followed Aristotle to some extent by explain that wealth is merely a means to man's highest good which is blessedness or holiness. For Aquinas, as for Aristotle, wealth was largely a utilitarian tool for achieving perfection, and the pursuit of money for the sake of ever-greater material satisfaction was a dead end for human beings created in the image and likeness of God. Indeed, immoderate pursuit of money may kill the soul:
Whereas in the desire for wealth and for whatsoever temporal goods, the contrary is the case: for when we already possess them, we despise them, and seek others: which is the sense of Our Lord's words (John 4:13): "Whosoever drinketh of this water," by which temporal goods are signified, "shall thirst again." The reason of this is that we realize more their insufficiency when we possess them: and this very fact shows that they are imperfect, and the sovereign good does not consist therein.
Like Augustine and Basil, Aquinas viewed the ownership of property as provisional. Once a man has earned enough to satisfy his needs and acquire appropriate comforts, the rest of his fortune is owned by the poor. The man of means is, therefore, merely a trustee for his suffering brethren. Calvin is reported to have said, "Wealth is like manure; it works best when it is spread, but stinks when it is in one big pile."
With the dawn of the Enlightenment, the classical view of wealth as solely a means to a higher end was reevaluated, especially by John Locke. The acquisition of property was no longer a mere means to an end, but a component of happiness itself. I don't want to overstate Locke's case, especially since it's been years since I've read any of his books, but the famous phrase that man's rights were "life, liberty and the pursuit of property," seems a far cry from the views of Aristotle or Aquinas.
Kant, Adam Smith, and John Stuart Mill all have interesting things to say about wealth, but, because Aristotle, the Christian thinkers, and Locke pretty much set up the problematic, I'll gloss over them except to quote Kant's famous line: "We are enriched not by what we possess, but by what we can do without." I don't know what Aristotle would say to that, but the Christian thinkers would surely agree.
By comparing the bare bones of all the arguments about wealth found in the forgoing philosopher's, I arrive at the question: which view is correct?
Is, as in Aristotle, the pursuit of wealth only a means to the final end of man, and hence the relentless pursuit of money and the things it buys, contrary to man's ultimate good and therefore immoral?

Does accumulated wealth belong ultimately to others, and therefore as in Aquinas, held only in trust, which means that a preoccupation with wealth as a good in itself, immoral?

Is, as in Locke, the acquisition of wealth a good in itself?
I state these questions based on my own somewhat idiosyncratic reading of these thinkers, so the reader should feel free to argue against my interpretation — especially since I've not gone back to read them in detail because this post isn't designed to be scholarly (and because I'm lazy).
I tend toward Aquinas' view that property is a gift from God, and that life is stewardship, which requires not only the conservation of the things of the world, but also demands that whatever we have is to be used in the service of others. I would add, however, that such service comes in all shapes and sizes. While we might criticize Bill Gates for hanging on to so much wealth, we should also see that he has arguably lifted millions out of poverty, something he could not have done had he spread his earnings solely by giving them away. After all, from a purely material point of view, Gates has contributed far more to the common good than Mother Theresa.
Lastly, I must confess to an inherent hypocrisy in my position. I live a comfortable life. I have relatively few wants, so what money I have at my disposal is somewhat more than I need. I don't give away most of my excess, and if a million dollars suddenly fell into my lap, I'd probably find more personal uses than I might give away.
I offer this post as a way to while away the weekend. If you have nothing better to do, I invite you to weigh in. If you do have better plans, you are doubly blessed.
So how about it? Is it immoral to pursue extravagant wealth?