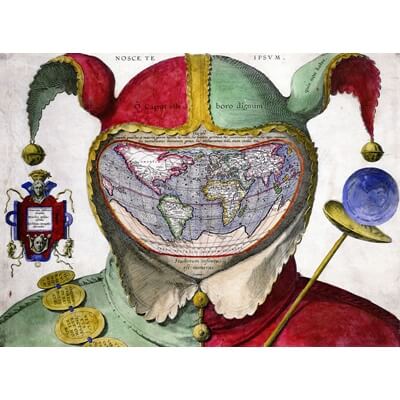 You must give John Kerry credit. Who else could play the idiot with a straight face like he can. Just today — again — he knocked me to the floor with a comment so devoid of intelligence, so totally inane as to astound beyond all credence. Truly he is the Prince of Fools.
U.S. 'disturbed' by Iranian leader's criticism after deal:
DUBAI, (Reuters) – The United States said on Tuesday it was very disturbed by anti-U.S. hostility voiced by Iran's top leader after a nuclear deal, as both countries' top diplomats sought to calm opposition to the accord from political hardliners at home.

U.S. Secretary of State John Kerry said a speech by Iranian Supreme Leader Ali Khamenei on Saturday vowing to defy American policies in the region despite a deal with world powers over Tehran's nuclear program was "very troubling."

"I don't know how to interpret it at this point in time, except to take it at face value, that that's his policy," he said in the interview with Saudi-owned Al Arabiya television.

"But I do know that often comments are made publicly and things can evolve that are different. If it is the policy, it's very disturbing, it's very troubling," he added.
The man has just concluded a complete major treaty with the Iranians. He just ran to the U.N. so he could lift vitally important sanctions from Iran, giving them the green light for further aggression. He did this before Congress, as agreed, could have a say, and as if the Congressional right to ratify treaties, under the Constitution, were something that could be waved. Now, he's "disturbed" that the hideous tyrannical regime with which he's been negotiating for years is just what it appears: a lawless monster intent on the destruction of America, Israel, and any rival in the Middle East.
"If it is the policy, it's very disturbing, it's very troubling." The Supreme Leader of an absolute theocratic dictatorship publicly announced this, to mass rallies, and Kerry says "If it is the policy." He's just given away the store at the U.N., and now, a few days later, he is very disturbed and troubled.
Absolutely amazing! This is for the Idiot Olympics. Kerry is in a class by himself.
Regards,
Jim