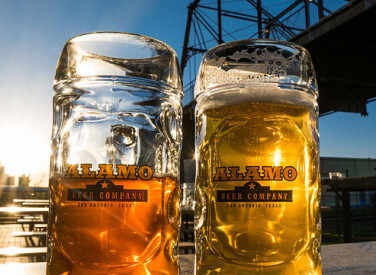 On the Right these days, we're apt to say that, however bad things might be at the federal level, they're going relatively well within the states — particularly in those places with Republican majorities. But while outliers always exist, it's hard to square that stereotype with a 2013 Texas law that denies Lone Star breweries that produce more than 125,000 barrels of beer the right to sell the distribution rights for their products. As described by the Institute For Justice, which is representing three breweries in a challenge to the law:
[I]f Revolver Brewing wants to use a distributor to have its beer distributed in Houston, it is required to select one distributor. That distributor will be the only source of Revolver's beer in Houston, and every bar, restaurant and liquor store will have to buy Revolver from that single source.
Basically, if you're a small Texas brewery who wants to grow into a medium-sized one, you have to surrender your distribution rights without compensation (though the distributors are welcome to sell the rights to other distributors). More via the Cato Daily Podcast.
America's liquor laws are famously byzantine (read: crazy), and this law only exists because of the Three-Tier System that most states — including Texas — have, which requires that beer manufacturers, distributors, and retailers all be separately owned. But this compensation-free program is brand new, and a seemingly unadulterated example of rent-seeking.
Rick Perry has been — deservedly, I think — getting a lot of second looks lately and I challenge anyone to watch his campaign kick-off speech without becoming at least a little excited (to use a technical phrase, I went completely gooey over it). But I'd sure like to hear an explanation from him as to what he was thinking when he signed this nonsense.
Image Credit: By Nan Palmero from San Antonio, TX, USA (Alamo Beer Near Hays Bridge) [CC BY 2.0], via Wikimedia Commons