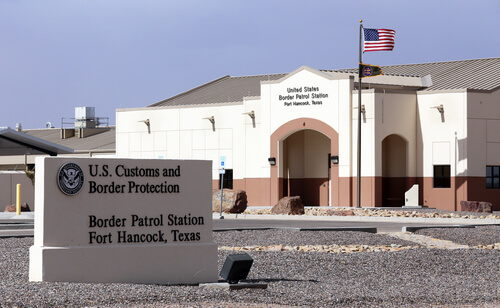 I try not to rant in my writings. I read way too much ranting on right-leaning blogs and even in supposed news sources. The left, meanwhile, views ranting as a kind of constructive psychotherapy – which used to be fine when they did it in small, cozy living rooms with groups of screwed-up fellow travelers. But in the whining age of social media, some of the rest of us become collateral rantees and, all told, it is kind of embarrassing.
Because ranting is an exposure of pain — and, as such, is fundamentally an act of self-pity. A man becomes a fanatic and his political statements become a rant when he reveals the personal toll that some social evil has exacted from him. If someone starts to tell you about the inevitable rise of the ocean levels due to climate change and their eyes begin to well up with tears, it is likely that the source of their anguish is unrelated to the environment. Global warming has merely opened the door for all to see the misery within.
But this cadenza is a little too long already.
I don't like to rant. But I am definitely, nevertheless, human.
I have been listening to the explosion of outrage, mostly from the Right, over the death of Kate Steinle at the hands of a repeatedly-deported illegal alien in the sanctuary city of San Francisco. I listened last evening to Bill O'Reilly cross-examining all and sundry about how this has been allowed to happen. His producer, Jesse Watters made a compelling attack on the San Francisco City Council by going to their meeting and holding up a picture of Ms. Steinle for all to look at. O'Reilly discussed his proposal of "Kate's Law," patterned after his crusade for Jessica's law, where he proposes incarcerating, for a mandatory five-year sentence, any illegal alien convicted of a felony who re-enters the U.S. after being deported.
O'Reilly cross-examined Rick Perry and asked why Perry, in Texas, was unable to get a "no-sanctuary-city" law passed through the Texas legislature when he was governor. What, O'Reilly asked, did the Texas legislators who opposed this law have to say for themselves? Perry said he had no idea.
"Didn't you ask them?"
"Mumble, mumble, mumble."
O'Reilly continued with George W. Bush's former Press Secretary Dana Perino and asked why her boss (from that conservative paradise of, yes, Texas!) could not secure the southern border. Perino said that he tried reeeeaalll hard. That border security was part of his comprehensive plan, but he couldn't get it passed and that he put the National Guard on the border (O'Reilly: "not enough of them"), but that it was just a tough job, etc. etc.
And frankly, I'm sick of it.
Never do we hear a word about rich, ranch-owning Republican donors who depend on illegal alien labor or the Chamber of Commerce (in sanctuary cities and elsewhere) that serves as the organizing body for unscrupulous employers everywhere.
So here is some truth, Mr. O'Reilly, that the American people — who have to live with the mess that the elite politicians and the disgustingly amoral bourgeois American businessmen have foisted on us — understand fully.
The border cannot and will not ever be secured until the country summons the will to send the illegal aliens who are already here in the country back to their home countries for the mere crime of illegal entry. And despite the nauseating repetition of the elites, the American people are mysteriously not prepared to accept eight years of George W. Bush and six years of Barak Obama as proof that that cannot be done. The key, as Mitt Romney once seemed to understand clearly, is to "turn off the magnet."
No jobs. No education. No welfare. No social services. With steady, successive deportation and nothing clever at all we would learn what law enforcement professionals mutter in their sleep: "5% enforcement, 95% compliance."
Without internal enforcement (recall that 40% of illegal aliens in the U.S. came here by airplane), no wall will ever be high enough. And talking of border enforcement while at the same time proposing amnesty for those already here is a big fat logical contradiction.
And O'Reilly and Perry and Perino and all the others who can't seem to grasp this are deluding themselves.
There. I feel better now. I really do.