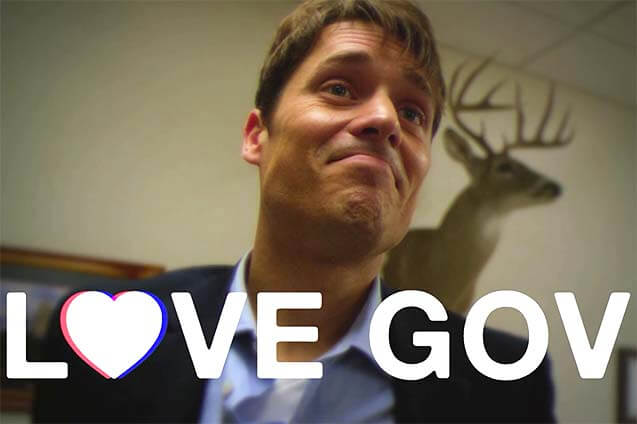 Andrew Breitbart famously said that "politics is downstream of culture." Many of us on the center-right have enthusiastically spread this message without, you know, actually doing anything to change pop culture. Then when liberty-minded creatives produce "conservative" comedy, music or cinema, the same critics ridicule it as insufferably lame. (But let's be honest: much of it is.)
A new series of videos created by the Oakland-based Independent Institute and Austin-based Emergent Order hits the sweet spot, delivering a solid message with great writing, acting and production. "Love Gov" turns the folly, cost, and intrusiveness of government into the character of Scott "Gov" Govinsky and his endless efforts to "help" the women in his life. Better still, it's actually funny.
"Love Gov is a way to help anyone, especially Millennials, understand the federal government's ever-expanding reach into personal lives," says David J. Theroux, Founder and President of Independent Institute. "It's a lighthearted approach to reach audiences on a personal level, and inspire them to learn more and take action."
The YouTube series connects with a mobile app called MyGovCost, which enables users to estimate their lifetime federal tax liability and amounts that users would have earned had their federal taxes been instead privately invested and earned a modest six percent return. But viewers don't have to punch numbers into an app. Laughing along with the videos will provide the limited government message they need to hear.
Here's episode one; give it a spin.