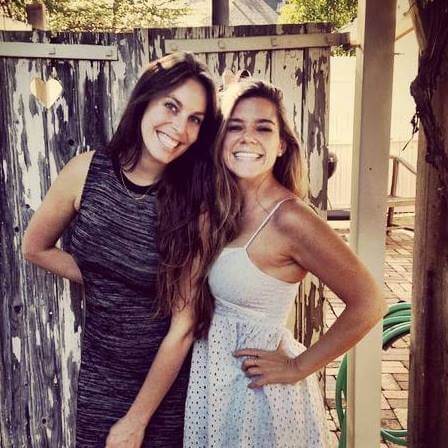 Jim Steinle did all he could, but he couldn't save his daughter's life. She was senselessly gunned down on San Francisco's Pier 14 last week by an illegal immigrant who had been deported five times and convicted of at least seven felonies.
It was a father's worst nightmare. Daddies have lots of roles to play, but the one we take most seriously is protecting our children from harm.
Ask any father. None of us can believe the horror of what that assailant put Mr. Steinle through.
Moments before her death, Kate Steinle had texted a selfie to her mother. She wanted Mom to see her and Daddy having a good time strolling the pier.
And now Kate is no more.
It didn't have to be.
Last year, San Francisco Sheriff Ross Mirkarimi announced "that effective immediately; the San Francisco Sheriff's Department will no longer honor U.S. Immigration and Customs Enforcement (ICE) detainers unless they are supported by judicial determination of probable cause or with a warrant of arrest…."
San Francisco is a sanctuary city. Even if one doesn't agree with it, one can understand the desire to give aid and comfort to immigrants—legal or illegal. Human kindness is a wonderful attribute. We can all relate to charitable acts.
However, the original Sanctuary City Proclamation in 1989 was quite specific: It didn't apply to criminals.
Over the years, shamelessly pandering for votes, supervisors have watered down the ordinance until Sheriff Mirkarimi placed a permanent bruise on the arm of all citizens by flatly refusing to turn illegal felons over to ICE.
From the San Francisco Chronicle:
"…records obtained by The Chronicle show Mirkarimi later went further than the ordinance. On March 9 — two weeks before Sanchez [the killer] was sent to San Francisco — the sheriff issued an order to his staff banning all holds of inmates for federal immigration authorities."

"The San Francisco Sheriff's Department ICE detainer policy is that ICE Immigration Detainers … shall not be booked or honored," Mirkarimi's memo said. He shifted from his earlier policies, which allowed detainers in certain serious cases.
ICE was emphatic in its statement regarding Wednesday's murder. They had this confessed killer in custody and, "as a courtesy," turned him over to San Francisco Police due to an outstanding warrant. They expressly asked to be notified before San Francisco let him go.
In one of the most callous statements ever made by a public official, Freya Horne, an attorney in the Sheriff's Department (and clearly not the mother of a daughter), said, "We followed both the city ordinance and our policy, which is that we don't honor ICE detainers — which are a request, not a legal basis,"
Following Mirkarimi's dictate, his office let Sanchez go — and as a result he killed an innocent child.
We are in a game of mathematical probabilities here. Random killings occur, from Sandy Hook to South Carolina. Anyone can be run over by a truck any time. Who's to know the future?
But we can increase our chances of not being shot randomly while on a walk with our fathers simply by taking as many felons off the streets as we can—and deporting immediately any illegal who commits one felony, let alone seven.
This is not anti-Latino, nor anti-immigration. It's not about the color of one's skin—it is about consequences for one's actions.
However, it is personal.
Kate Steinle's death is not a newspaper statistic to our family. She is our 17-month-old grandson's godmother. And it breaks my heart that, because of political chicanery, he will never know her—and she will never hold him again.
Sheriff Mirkarimi, the Supervisors, and Mayor Ed Lee have blood on their hands.