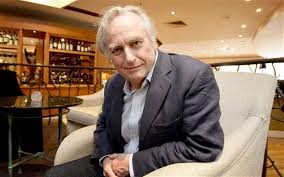 Last week, three Irish citizens, several Germans, one Portuguese, one Russian, a Belgian and nearly thirty Brits were murdered on the beaches of Tunisia. In France, an Islamic nutcase murdered and beheaded his former boss. In Kuwait, Islamic extremists bombed and killed more than two dozen people and injured many hundreds more. In the Syrian border town of Kobane, ISIS massacred at least 146 civilians. Since 9/11, hundreds of thousands of people (the majority of them Muslims) have died at the hands of Islamic fundamentalists. Every week, across the globe, exponents of Islamic supremacy murder and maim hundreds. From Boko Haram in Nigeria to Al Qaeda in Pakistan and Yemen; from Hamas in Gaza and the West Bank to ISIS in Northern Syria and Iraq – Islamic extremism is on the march.
The West is in theory fundamentally opposed to this deadly human virus, but in practice frighteningly paralyzed in the face of the greatest threat it's faced since the end of the Cold War. As religion in the West declined in the latter half of the 20th century, it became impossible for secularized opinion-formers to take religion seriously. Religious belief and its power had little impact on their own hearts and minds, they seemed to think, so why should it matter to others? Their apostasy left them unable to deal with reality: For many people around the world (a growing number, too), religion is not merely for ceremony or funerals, but everything in life — and for some worth taking lives, too.
To their credit, some Western secularists have woken up to this deadly threat, with some calling for a unique response. They have called on Europeans and Americans to create a new Enlightenment, one that espouses secular values alone, to destroy Islamic and religious fundamentalism. The highest-circulation daily paper in Ireland recently featured a letter arguing that the key to defeating ISIS was not bombs but Europeans who espoused the secular values of the Enlightenment: freedom, tolerance, equality, and secularism. That's my summary in my own words, but note: no religion allowed. It almost made me laugh, it was so naive. 
The most famous female apostate from Islam, Ayaan Hirsi Ali, fled Somalia for tolerant Holland. She lost her faith and became infatuated with Enlightenment philosophers and values. In her book Infidel, she wrote, "Society worked without reference to God, and it seemed to function perfectly." But her views soon got her into trouble in enlightened, secular Holland. For you see, the Dutch elite portray themselves as freedom-lovers, but Ali discovered that when she used her to freedom to criticize Islam, the liberal elite in the Netherlands didn't want to know. She found out to her cost that they would not protect her, either. This is not a problem of course unique to the Netherlands.
She wasn't the first in Europe, and sadly she will not be the last. Elisabeth Sabaditsch-Wolff, Geert Wilders, Oriana Fallaci, Kurt Westergaard also discovered that "enlightened" post-Christian Europe wasn't nearly as friendly to freedom of speech or expression as advertised. Hate-speech laws and the threat of violence now pose an ever-present danger to those who challenge the status quo. Why?
William Kilpatricks, author of the great book, Christianity, Islam and Atheism, suggests a plausible answer:
Enlightenment values are inextricably tied to Christian values. This view has been put forward most forcefully on the Continent in recent years by Marcello Pera (former President of the Italian Senate, and an agnostic) and by Benedict XVI (not an agnostic). They have argued that the Enlightenment grew out of Christianity organically, as a tree grows from its roots. Cut off from its roots the tree dies. 
This history teacher cannot but agree. The belief that every person has a value and dignity of his/her own, separate from his membership in a tribe or a society or his or her sex, originates in the Judeo-Christian biblical declaration that man is made in the image of God. As many historians familiar with this cultural fact know – this belief does not come from the thinkers of the Enlightenment, which stole this idea and stripped from it its religious foundation. These values too, which entered the world through Christians and Jews, are objectively true no matter how poorly Christians and Jews have failed to live up to them. 
William Kilpatrick goes on to say:
"Secular societies can only assume human dignity and human rights. Now some secular thinkers today realise this, but some more believe this doesn't matter. They hold that Enlightenment humanism emerged ex nihilo, or perhaps from spontaneous advances in science, reason, and ethics. Thus, they say, Enlightenment values have no need of God. Yet when confronted, these people can never explain why these values have fallen on hard times precisely in those countries that are most thoroughly post-Christian."
Freedom of speech and expression, freedom of the press, and freedom of religion are defended much more vigorously in still-Christian America (even if it is weakening, perhaps, by the day) than they are in post-Christian France or Holland or Britain or Germany or Italy or Denmark or Austria or Ireland. Ask Geert Wilders, who is regularly arrested and threatened with jail for speaking his mind and criticizing Islam. He praises the United States for its First Amendment, which Holland and the EU do not have. His countrywoman Hirsi Ali likewise fled to America in fear of her life. Fallaci was driven out of Italy and to the US by Italy's hate speech laws. The irony of fleeing to a country that many enlightened Europeans regard as backward is not lost on them.
Ironically, Europeans will find more freedom of speech in the Bible-belt of America — loathed by sophisticated, wife-swapping secular Europeans as a land of imbeciles — than in your average European university or public sphere. With their speech codes, hate-speech rules, and habit of banning "controversial" speakers or groups (pro-life, anti-Islam, pro-Israel, conservative, Catholic), European and American universities are among the least free institutions in Western society. In fact rather than being simply post Christian in some cases, they can appear and are anti-Christian.
In the same article, Kilpatricks states, profoundly:
What happened in the universities is essentially what happened in Europe. Both suffered a loss of faith … and in the process of losing their religion both became increasingly uninterested in cultivating or protecting genuine freedoms. Moreover, like post-Christian Europe, the post-Christian university has shown little ability to resist Islamization. Thanks to Saudi money and well-organized Muslim student associations, many universities are beginning to act like apologists for the Wahabbi faith.
So what does that mean for Europe? For its secular values? For its very survival as a centre of freedom and democracy?
It's becoming increasingly clear to serious believers, as well as to agnostics and atheists capable of serious thought, that it is unlikely a secular Europe – even one that ascribes to a humanistic and enlightened form of secularism — can defeat radical Islam. It's precisely this secular ideology that produced the spiritual, hedonistic, nihilistic and population vacuum in Europe. In many respects secularism is the cause of its own undoing. By focusing on solely this life and neglecting any possibility of the next, pleasure ultimately becomes the dominant life narrative and avoidance of that which causes he/she to reduce it. Atheists and agnostics have fewer children as they are expensive and time consuming. Europe as a result has to import people to sustain its entitlement-funded economies and do the jobs it will not. The population vacuum is now being filled slowly by Islam and its members across European countries who in no way share these "enlightenment values" but rather their own values. 
In a wonderful piece for the Spectator last year (http://www.spectator.co.uk/features/8932301/atheism-has-failed-only-religion-can-fight-the-barbarians) the ex Chief Rabbi of the UK – Dr. Jonathon Sacks argued sharply that Post Christian Britain and Europe is facing a tremendous crisis in the making which atheism has little answers too. He pointed out something which this article has tried to say – no society lasts long term without a cohesive religious viewpoint, that without it in the long term societies will wither, decline and waste away. He also whacked at the idea that secularism by itself could defeat the barbarian values of fundamentalism. He then issued this warning line that should people not rediscover their religious values and self confidence that history has shown the other side will not have same qua mes. – "The barbarians win. They always do."
Having lost their religion, many Europeans are discovering that the very values they once thought precious are being undermined and that there is an unwillingness to fight and die for the protection of post-Christian values. But one religion at present and its followers are more than willing to fight and die for theirs. Europe is heading for a new Dark Ages. Christianity, much-maligned and mocked, will not be there to help us this time. But I hope and pray that we will see sense long before this nightmare scenario takes place.