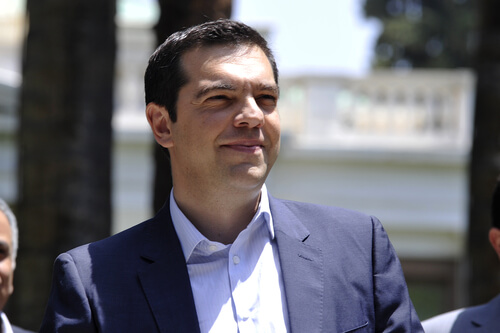 In today's Daily Shot, this paragraph describes what's happened since I last wrote about Greece:
First, [Greek Prime Minister Alexis Tsipras] left bailout negotiations, insisting on a public referendum on the conditions Greece's creditors were demanding. Then he let his nation go into default on its debt payments. Then, he suddenly realized how bad an idea that was, so he wrote a letter late Tuesday to other European leaders and the IMF, accepting the terms of their bailout. Then he started telling his voters to reject the measure.
I think the truth is worse than the paragraph suggests. Mr. Tsipras didn't even accept the terms of the bailout. He made several modifications that were virtually a counter-proposal. The EU rejected this because it was a significant change in plans.
But the bigger issue is whether any commitment made by the Greek government can be relied upon. As Anil Kashyap of the University of Chicago notes, the behavior of the Europeans strikes one as an attempt to get out of the relationship, and this has been so since 2010. Tsipras wasn't in power then, but the previous government never carried through with the program. Tsipras came to power in 2015 because the previous government had actually balanced the budget but got 25 percent unemployment for its troubles.
Tsipras was sent to make a new deal but, as Kashyap notes, most of the concessions the EU has made have been relatively minor. The Germans have insisted "a deal's a deal," and are now daring the Greeks to go ahead with their referendum.
The Daily Shot is correct in observing that Tsipras is behaving badly, in that he's veering back and forth. It seems incorrect to me to suggest, however, that the referendum is a bad idea. It's not. The referendum is about the euro, which is still quite popular. Tsipras' mistake was to offer to short-circuit the referendum in return for a small negotiation over the terms of a loan program that has failed to grow Greece. Were he more mature, he'd stand aside until Monday, let the country understand its dilemma, and choose.