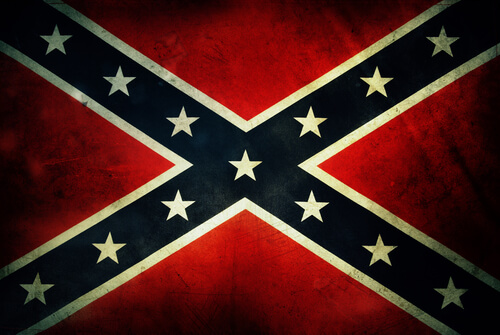 During a week of depressing news, undoubtedly the most absurd was the decision by Apple, Amazon, and other online retailers to pull games and merchandise that feature the Confederate Battle Flag. If ever there was a moment that appeared to herald the ascendency of the Social Justice Warriors, that appeared to be it.
As it so happens, the fait was not quite accompli. As Reason reports, many of the games and apps are back — unblemished — likely due to outrage from fans and the sheer madness of the decision.
As of this writing, however, Amazon isn't selling — or allowing the resale of — actual Confederate Battle flags, though you can find other flags that incorporate the design. There are plenty of books available that feature the flag on their covers, for what (very little) that's worth. And yes, you still have your choice of Che Guevara flags.
The bad news here is that the Social Justice crowd is powerful and loud enough to leverage these two-minute hates against feckless mass retailers, who seem all too happy to fold. The good news is that good sense can push back.